This is the closing section of our 7-part series focusing on how to increase ROI with CET, Stage and Design Studio. In this series, we go through several areas where companies can increase ROI and see tangible results using vetted design software.
Focus your attention on new projects, innovative ideas or simply recharge and reflect when automation and calculation are built into your design process.
TIME IS MONEY
It should come as no surprise that time is a valuable construct. With only 24 hours in a day, and 5-10 of those hours spent sleeping, our awake time is measured and treasured.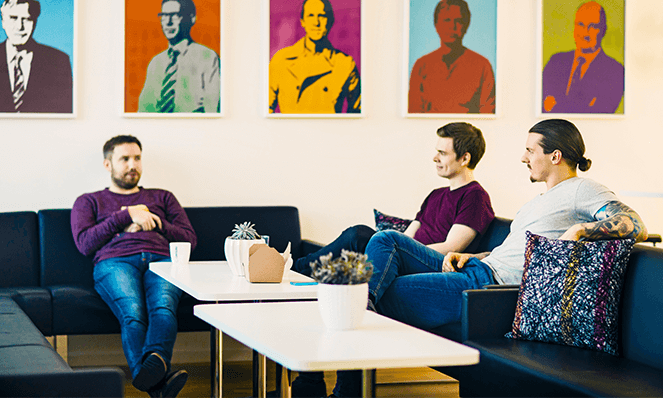 When it comes to our work, we often set goals and schedule our day-to-day activities in ways that help us achieve them. But let's face it, things happen, and some interruptions are unavoidable. It can become frustrating or disruptive when our time gets curtailed. When this occurs in a work setting, "I don't have time for this" and heightened stress levels are common responses. We make do, of course, but something else on our to-do list always seems to drop in priority.
SUPPORT A CONSISTENT WORKFLOW
Small to medium-sized businesses and manufacturers that previously could not afford advanced software solutions are now finding an increasingly positive ROI as costs even out and the overall ease-of-use of powerful options continues to rise. Modern businesses—decision makers, employees and customers—appreciate and value efficiency.
Designers thrive on time—time to create, organize, envision and explore. Regardless of what comes your way during the workday, you can ensure the continuation of your workflow when automation and calculation are part of your process.
Using the right design software puts minutes and hours back into your workday. If you can have access to what you need when you need it, why would you settle for anything less? With valuable time at your disposal, you can focus your attention on new projects, innovative ideas or simply recharge and reflect.
DESIGN SOFTWARE: RETURN ON EXPERIENCE (ROX)
Creating time savings using vetted design software can benefit companies, employees and customers. Here are six key factors where using design software offers significant time related—and essentially cost related—savings.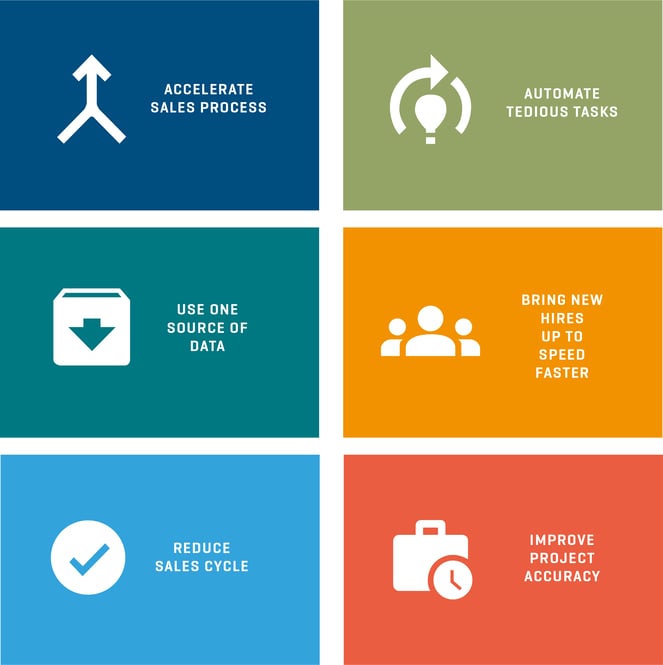 The right design software:
Accelerates the automation of sales processes, design flow, specification and ordering.

Reduces sales cycles by 25 percent or more–from months to weeks or weeks to hours depending on the industry.

Allows newly hired employees to get up to speed efficiently and effectively with minimal initial training.

Works using one source of data that is accurate, up-to-date and useable in multiple locations.

Automates tedious tasks and provides better tools that enable creativity and satisfies users.

Improves

project accuracy

—aiding in the support of

environmental sustainability

goals.
---
When utilized effectively, design software benefits end users and provides them with a better overall experience. Better customer service leads to happier customers—which in return creates brand ambassadors or references that support future business goals and positively impacts your overall brand.
The right software investment ultimately improves your interactions with customers. This is where you will see the greatest ROX and ROI.
Software plays an important role within our society and with its evolution, demand continues to grow. From our experience, companies can see profit margins increase by as much as five percent when introducing CET.
MORE FROM The ROI SERIES
Part 6 – How to use one source of data to power multiple solutions for a company, employee and customer win-win.
Part 5 – How to find success with fewer software licenses using an omnichannel approach.
Part 4 – How to assess the rise of sustainable practices in the design industry and use the right software to reduce your company's carbon footprint.
Part 3 – How the right software to get your newly hired talent up to speed quickly and efficiently.
Part 2 – How to use technology to reduce human error.
Part 1 – How to prioritize a customer centric approach that brings added value to your customers.
SUBSCRIBE to stay up-to-date on software news and trends
Subscribe to the Configura Blog to get notified whenever we post something new: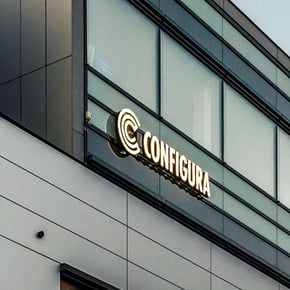 Configura
Founded in 1990, Configura Sverige AB creates software solutions that help businesses and people around the globe design spaces and sell configurable products in the commercial interiors, material handling and kitchen and bath industries. Configura's software products include CET Commercial Interiors, CET Material Handling, CET Kitchen & Bath, Design Studio, Stage and Spec. Configura also has a growing user community of thousands of designers, salespeople, dealerships and manufacturers around the globe that use Configura's products. Headquartered in Linköping, Sweden, Configura has grown to seven offices with commercial operations in Grand Rapids, Michigan, United States; Cincinnati, Ohio, United States; Kuala Lumpur, Malaysia; Shenzhen, China; Tokyo, Japan; and Berlin, Germany. Configura is privately owned with 300 employees worldwide and annual sales of more than $25 million USD.