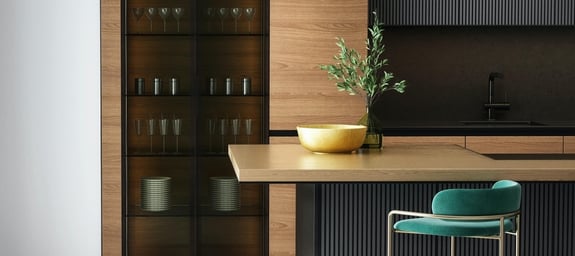 KITCHEN & BATH
How can we help you?
Cabinets, countertops, sinks and appliances, there are many parts and pieces to create a kitchen but at the heart of it, it's all about the interaction between people. Creating a dream kitchen demands creativity, good products and precision, and to get the most out of this you need good tools that allow for visualization and cooperation between the sales rep and the customer.
At Configura, we supply omnichannel solutions so kitchen and bath designs can be shared seamlessly between the customer and the sales rep all through the buying journey. We work with leading kitchen manufacturers to help them streamline their sales processes and enable their customers to design, specify and order their new dream kitchen.