OUR PROPOSAL
Simplify Complex Selling
From pre-sales to installation, laying out warehouse solutions is complex.
The era of digital transformation and high customer expectations has forced System Integrators to re-evaluate how they do business, including:
Decreasing time on projects and streamlining internal processes and tools
Easily training employees on products and turning them into product experts quicker
Increasing capacity to take on more demanding projects with less experience
Configura provides content lifecycle management and software solutions to help system integrators increase efficiencies and reduce project times from months to days.
With Configura's products you can:
Using one platform and digital twins, eliminate design errors and the need for manually transferring data and drawings between departments and tools.
DECREASE TOTAL PROJECT TIME
Less time spent on projects means more time to take on new ones. Increase revenue by shortening the time to quote, design, modify and deliver on projects.
ENHANCE CUSTOMER EXPERIENCE
Increase sales and exceed the customer's expectations by providing layouts, quotes, revisions and photo-realistic visuals to ensure the original design intent.
Globally scale your business with our open platform. Make it easy for your business and others to work with you. Use products from multiple manufacturers around the globe in the same drawing.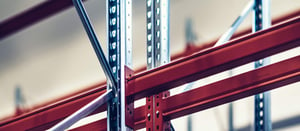 "We bid on more projects, provide faster responses and make quicker changes."
Mattles van der Luft, Business Area Manager at AJ Solutions
ALL IN ONE
CONFIGURA'S PLATFORM
Configura's platform is a collection of tools for manufacturer's to create, publish and consume their data across multiple solutions to streamline their sales and order process. Using cloud-based and desktop tools, Configura's platform and products transforms the way spaces are designed by improving efficiencies, eliminating errors and reducing environmental waste.
CREATE
With Configura's development tools, manufacturers can develop and control product data in one location while automating common business processes and product parameters.
CET Developer is a comprehensive programming environment that can be used to implement products and create Extensions for CET. Ideally used together with our development tool Catalogue Creator, CET Developer uses algorithms and programming to create highly complex and sophisticated solutions for a variety of industries.
Our data-driven solution, Catalogue Creator, is a simple way to create and manage your product data. It makes it easy to use your data in any of our software solutions to deliver a seamless sales experience.
PUBLISH
Publish and update data across Configura's products and existing software solutions such as a CRM, ERP, SAP, SketchUp, AutoCAD and many others.
ERP, XML, PDM, OFML, SIF & BIM
CONSUME
Consume Access the same data across any of Configura's products – including CET, Stage and Design Studio – to layout and sell solutions.
Similar to CPQ, CET Material Handling is a system configuration software that brings engineers, project managers and salespeople together into one software to design, build, implement and sustain material handling solutions using real products and pricing.
Stage is a web-based 360-product viewer that allows end consumers to visualize, configure and order products online from any device.
Design Studio is a web-based space-planning tool that allows end consumers to lay out an environment using real products and pricing. End consumers can order directly online or send the layout to a salesperson who completes the order in CET.
TAKE THE NEXT STEP
SCHEDULE A DEMO