IDENTITY
CORPORATE BRANDING
CONFIGURA IS UNIQUE

Our philosophy, people, products and plans for the future set us apart in the marketplace. We strive to convey our unique value proposition – what we offer to the outside world – through our brand. Our company identity helps us to define our brand and how we differentiate from competitors. Use it to position and strengthen the Configura brand and our software sub-brands in the marketplace and community.

MAINTAIN CONSISTENCY AND REINFORCE CREDIBILITY

Every business needs a strong brand to reinforce credibility and stand out from the crowd. While Configura is unique, we are also growing – adding complexity through language and cultural differences. To create a strong brand globally, we need to embrace these differences while maintaining core consistency between all our offices and messaging.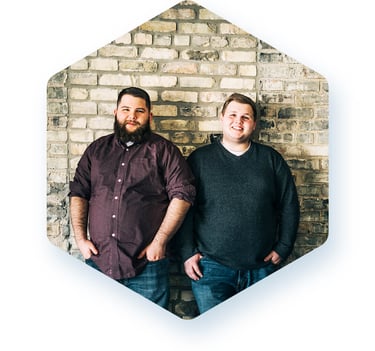 WHO WE ARE
Configura's corporate climate is defined by three guiding keywords: innovative, team player and committed. Together, these three qualities empower Configurans to reach their full potential.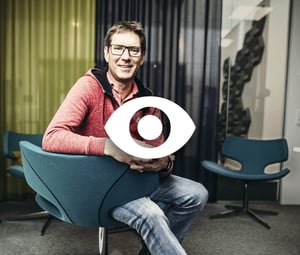 TOUCH
VISION
VISION
Be the world's most intelligent platform for designing sustainable, efficient, and beautiful spaces.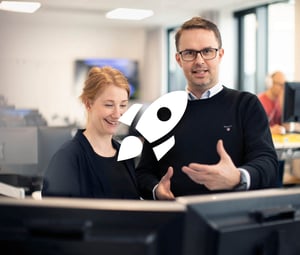 TOUCH
MISSION
MISSION
Together, we push the boundaries of what's possible in space design by making the complex easy, eliminating errors, and imagining the new.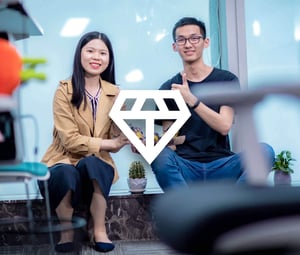 TOUCH
CORE VALUES
CORE VALUES
INNOVATIVE
Driven by curiosity for new ideas, Configurans invest in inventive and long-lasting solutions.
TEAM PLAYER
Configurans foster cooperation with a prestigeless approach and a strong work enthusiasm.
COMMITTED
Motivated by a shared vision, each Configuran plays an important part in the Configura journey.
Brand Architecture
Configura is the parent brand. It is the base in all communication and the brand promoted to manufacturers and employees.  
The software brands are sub-brands. These are promoted to users and dealerships. It is important to separate the parent brand and sub-brands in communication so they are not competing with one another. 
GLOSSARY
The ultimate cheat sheet to understand Configura lingo and terminology.
Academy
Configura's training program for CET, CET Developer and Catalogue Creator. Training is available in-person, online and self-paced.  We also offer free monthly webinars through the Academy.
Catalogues
The collective name of Configura's data-driven development tool and related solutions. Most often used to create solitary products and enter product data that can be extended with PGC.
Catalogue Creator
Configura's data-driven development tool to create, maintain and publish a Catalogue. 
CET
CET (Configura Extension Technology) is our space-planning software used by professionals in the Commercial Interiors, Material Handling and Kitchen & Bath industries to design, specify and visualize products for spaces. CET is offered as three products tailored to provide value for the commercial interiors, material handling and kitchen & bath industries.   
CET Commercial Interiors
CET Commercial Interiors brings designers, salespeople and dealerships together into one software to design, specify and visualize products for commercial spaces using real products and pricing.   
CET Kitchen & Bath
CET Kitchen & Bath brings kitchen specialists, salespeople and businesses together into one software to design, specify and visualize products for kitchens and bathrooms using real products and pricing. 
CET Material Handling
CET Material Handling brings engineers, project managers and salespeople together into one software to design, build, implement and sustain material handling solutions using real products and pricing.   
CET Developer
Configura's programming environment and development tool to create, maintain and publish Extensions for CET. 
CM
CM stands for Configura Magic and is a programming language especially developed for PGC solutions. It's the language used to develop on the CET platform.  
Configura
Configura offers software solutions that help people design spaces and sell configurable products with ease and accuracy.  
Design Studio
Design Studio is a web-based space-planning tool that allows end consumers to lay out an environment using real products and pricing. End consumers can order directly online or send the layout to a salesperson who completes the order in CET.   
Education Program
Universities with interior design programs receive free access to implement CET into the classroom.
Extension
Custom to each manufacturer, an Extension is an addition to CET and houses the manufacturer's products. It incorporates all rules, parts and pricing, and can also enhance the user experience with new functionality or add-ons.
Marketplace
Configura's e-commerce solution for Extensions, Catalogues and some of our services.
MyConfigura
A web portal that connects all of Configura's cloud-based services. It allows handling of licenses, user and developer permissions and Extension information. MyConfigura is also a community and communication channel provided by Configura. 
PGC
Parametric Graphical Configuration is a solution development framework for the implementation of quick, efficient, and intuitive graphical configuration software that is customized to specific products and solution domains.  
Service and Development Partners
Service and development partners are typically software developers to help build and maintain CET Extensions. Our partners can also help promote an Extension once it has been released.
Spec
Use Spec as a stand-alone quoting tool, or import from CET Commercial Interiors, AutoCAD and other industry design tools. Spec exports to frequently used accounting and manufacturer order systems.
Workspace
Workspace is a CAD-based design program. Workspace has taken the best aspects of AutoCAD and turned it into a high-powered design tool, easy enough for everyone to use.
HISTORY
THE STORY OF CONFIGURA
Every brand and business has its ups and downs, but the successful ones push through and stay true to their long-term mission.
1990 – The birth of Configura, known originally as CadCal Design and OfficeMaker

Sune, Johan and Göran form CadCal Design and begin building a new software application—a space planning tool for component-based products. This becomes the founding cornerstone of the company's signature Parametric Graphical Configuration (PGC).

1996 – Well-known Swedish furniture manufacturers help to accelerate our growth

Kinnarps, Sweden's largest manufacturer of office furniture chooses our software for selling products throughout Europe. This year we changed the name of our software from OfficeMaker to Configura.

2001 – The initial expansion of our global footprint

Configura begins its move into the North American market by registering a US subsidiary, Configura Inc., in Chicago, Illinois, USA.

2004 – CET Designer goes live and Configura finds another home in Grand Rapids, Michigan, USA

Midyear, we officially launch CET Designer, with 400

Marbodal

kitchen designers in Sweden using the software.

Configura

opens a Grand Rapids, Michigan, USA office.

2004 – The commercial interiors industry in the USA takes notice

Haworth, a Holland, Michigan, USA-based, global office furniture manufacturer, becomes our first customer in the contract furniture market on the new CET Designer platform.

2008 – Additional office furniture manufacturers get onboard

Steelcase launches its CET Designer Extension, dubbed SmartTools. Configura received a Best of NeoCon Gold Award for CET Designer 2.0. We held our first annual CET Designer User Conference in Las Vegas, Nevada, USA.

2012 – We set our sights on the APAC, further expanding our global footprint

Configura expands operations in Asia, opening an office in Kula Lumpur, Malaysia. This additional location helps us to provide better products, services and support to global customers.

Configura wins "Best of NeoCon Silver" for MyConfigura, our web portal that connects all of Configura's cloud-based services.

2014 – CET DEVELOPER IS RELEASED

CET Developer is released. It is a complete and comprehensive programming environment that can be used to produce CET Extensions. By becoming a partner, companies can develop their business and offer consultancy services on the CET platform.

2015 – Celebration of a quarter-century in business and the official launch of the CET platform

Celebrate 25 years in business and launch the CET platform—a complete development environment for creating CET Designer Extensions and Catalogues. Additionally, we signed another of the world's largest office furniture manufacturers as a customer, Zeeland, Michigan, USA-based Herman Miller.

2017 – Expansion into APAC region with a leading commercial furniture manufacturer coming onboard

Opening of our office in Shenzhen, China and signing with Sunon and Novah, two of the largest commercial furniture manufacturers in China.

2019 – CET EXPERIENCE

We rebrand our User Conference to CET Experience. This year it is hosted in Orlando, Flordia.

2020 – CET gets an industry-specific makeover

Develop and launch specific environments for our core industries including CET Commercial Interiors, CET Material Handling and CET Kitchen & Bath. Additionally, Configura added Stage and Design Studio.

2021 – Acquisition brings new expertise and products to Configura

Acquire long-standing partner

ProjectMatrix

, bringing in 20+ employees and a whole complementary product portfolio. Additionally,

Configura

w

i

n

s

Best of NeoCon Gold

for Stage.