OUR PROPOSAL
FROM COMPLEX TO EASY
Specifying commercial interior products can be complex. With a lengthy sales and order process and multiple tools used along the way, companies often experience time-consuming data maintenance and updates and an abundance of errors. Sales channels also require ease and speed to respond to ever-evolving customer expectations to visually understand and be part of the design process.
With our solutions you can:
Take on more projects by decreasing the time spent on them. Using rules-based software, reduce the time to quote, design, modify and deliver projects all while eliminating the need for designers to be product experts.
DECREASE DATA MAINTENANCE
Spend less time and money updating and maintaining product data. With Configura's content lifecycle management, easily update pricing and finishes and make it easier to go to market with new products.
ENHANCE CUSTOMER EXPERIENCE
Whether online or in person, help designers impress customers by providing faster drawings, quotes, revisions and photo-realistic visuals while making them part of the entire process.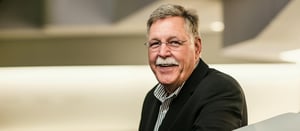 "We were looking for more than software. We were looking for a comprehensive solution – something that would solve the problem of selling complex, configurable products."
Steve Eriksson, Principal Consultant at Steelcase
ALL IN ONE
CONFIGURA'S PLATFORM
Configura's platform is a collection of tools for manufacturer's to create, publish and consume their data across multiple solutions to streamline their sales and order process. Using cloud-based and desktop tools, Configura's platform and products transforms the way spaces are designed by improving efficiencies, eliminating errors and reducing environmental waste.
CREATE
With Configura's development tools, manufacturers can develop and control product data in one location while automating common business processes and product parameters.
CET Developer is a comprehensive programming environment that can be used to implement products and create Extensions for CET. Ideally used together with our development tool Catalogue Creator, CET Developer uses algorithms and programming to create highly complex and sophisticated solutions for a variety of industries.
Our data-driven solution, Catalogue Creator, is a simple way to create and manage your product data. It makes it easy to use your data in any of our software solutions to deliver a seamless sales experience.
PUBLISH
Publish and update data across Configura's products and existing software solutions such as a CRM, ERP, SAP, SketchUp, AutoCAD and many others.
ERP, XML, PDM, OFML, SIF & BIM
CONSUME
Individuals can access the same data across any of Configura's products – including CET, Stage and Design Studio – to layout and sell commercial interior products.
Brings designers, salespeople and dealerships together into one software to design, specify and visualize products for commercial spaces using real products and pricing.
Stage is a web-based 360-product viewer that allows end consumers to visualize, configure and order products online from any device.
Design Studio is a web-based space-planning tool that allows end consumers to lay out an environment using real products and pricing. End consumers can order directly online or send the layout to a salesperson who completes the order in CET.
TAKE THE NEXT STEP
SCHEDULE A DEMO