All the power of AutoCAD, at a fraction of the price?
ProjectWorkspace is a CAD-based design program. We have taken the best aspects of AutoCAD and turned it into a high-powered design tool, easy enough for everyone to use. Combined with ProjectNotify, users can select data from over 200 Manufacturers to create detailed and accurate floorplans. Because ProjectNotify automatically updates, users can be sure that their drawings will always be up to date. Users can also add extra utilities to help complete the design process. Utilities available include ProjectRender and ProjectTools.
ProjectRender can be purchased separately and allows designers using ProjectWorkspace to create an accurate Render
ProjectTools can be added to ProjectWorkspace to allow users to create Panel Plans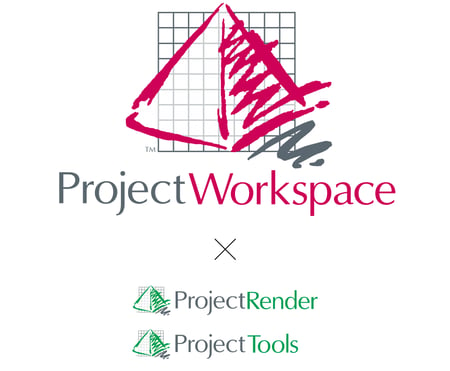 PROJECTNOTIFY
ProjectNotify is a free piece of software that holds data from over 200 manufacturers and keeps the selected data automatically updated at all times. When a manufacturer produces an update, we publish that update right away. Users will find it easy to manage their library of data and access legacy pricing there as well.
FIRST SEAT
Billed annually
$1,045
SECOND SEAT
Billed annually
$845
THIRD SEAT
Billed annually
$745
FEATURES
Over 200 manufacturer CAD libraries
Easy to navigate menus and interface
Place symbols by browsing a catalog or searching a part number
Easily communicate with architects and interior designers
Fully integrated with ProjectTools and ProjectRender
Create and write your own blocks
Increase planning accuracy
AutoCAD Support
Open and convert AutoCAD drawings, and import drawings from CET
SYSTEM REQUIREMENTS
Minimum System Requirements
Operating System: Windows 7, 8 or 10
Processor: Intel Core i3 or faster
RAM: 2 GB or more
HDD: 1 GB or more (not including data)
Resolution: 1280 x 1024 or higher
Recommended System Requirements
Operating System: Windows 7, 8 or 10
Processor: Intel Core i7 or faster
RAM: 8 GB or more
SSD: 250 GB
Resolution: 1280 x 1024 or higher