This is part five of our 7-part series on how to increase ROI with CET, Stage and Design Studio.
Below we dive into the history of Software as a Service (SaaS) and shine a light on how to find success with one solution that can do it all using an omnichannel approach, rather than investing in multiple software licenses.
When you can solve multiple pain points with one proven solution, why would you choose any other way?
WHAT'S TRENDING IN SOFTWARE DEVELOPMENT
Software is involved in nearly every aspect of our lives these days. From Microsoft Office to Spotify, anything you buy to use on a regular basis includes the program itself, as well as differing levels of service and support. You're not just paying for software, you're paying for SaaS.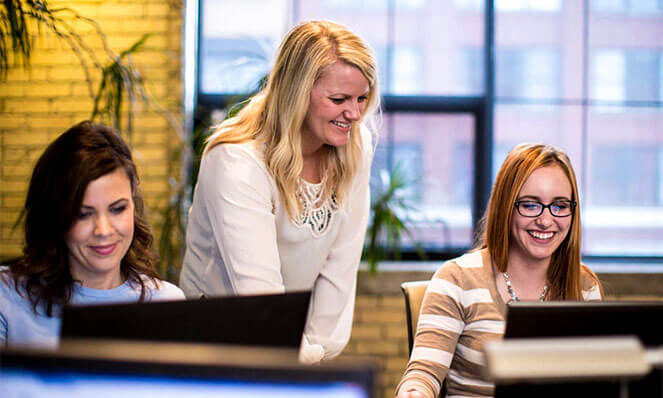 As the world continues to spend more time in the digital realm, everything is connected and constantly evolving. The fluidity of software development means the software you are using is never a finished product. Instead, it is constantly being enhanced and upgraded based on user experience, industry trends and technological advancements.
Most software you buy requires a license. In the past, software was purchased with a perpetual license—where you would buy the solution once and then use it forever or until you wanted to buy a new version.
Today, the software industry is thriving in the license subscription market. Now you buy software and pay a recurring fee. The license subscription offers access to services like product upgrades, training opportunities or a user community beyond the software itself.
HOW TO FIND THE RIGHT SAAS

SOLUTION FOR YOUR COMPANY
Software can be tricky to navigate, especially in the Commercial Interiors, Kitchen & Bath and Material Handling industries. Designing spaces, incorporating product catalogues, quoting projects and sharing visual renderings can mean the use of multiple programs and expensive technology. If those solutions work in silos, your costs are even greater. When you find a solution that solves several needs, it's worth looking into.
---
Example specific to the Material Handling industry:
To create a quote, NEDCON's reseller was required to switch at least five times or more between different applications in order to enter data. The process was inefficient, time consuming and costly. NEDCON needed a software that would allow users to move and stretch products for accurate configurations and quick calculations to quote quickly.
The company engaged Configura to create an Extension for CET in 2020. Now, NEDCON and its resellers have a software solution that supports the sales process from configuration to order while giving them a competitive edge.
NEDCON's immediate result from launching its Extension was retaining resellers that generate millions of dollars in revenue for the company.

NEDCON has a competitive advantage by offering a tool that allows resellers to create faster, error-free quotations.

NEDCON's resellers now have software that holds the product knowledge and data within the tool, which is important to the next generation of talent.
"We are one of the lucky ones that stumbled upon Configura. Its software is one of the stones of the modern development of material handling." -David Smidek, NEDCON Category Manager
---
YIELD GREATER RETURNS
When it comes to SaaS and your company, there is no reason to settle with paying the excessive subscription fees and additional costs that accompany the use of multiple solutions to reach your business goals. There are solutions built to help you streamline your resources, improve the quality of your processes and boost your company's overall efficiency and productivity.
A little research into your SaaS options will go a long way—and your ROI will be evident not only in overall cost savings, but in user satisfaction and the delivery of an enhanced customer experience.
So, are your SaaS solutions maximizing your ROI? Ask yourself these four questions:
1. Does our company operate in a Multichannel (siloed)




or Omnichannel (interconnected) sales journey?




If you are currently using a Multichannel approach, it's time to look
for a more interconnected, constantly evolving and sustainable solution.
2. Are we using three or more software programs
to complete our sales cycle?


If your answer is yes, it's time to look for a solution
that solves more than just one need at a time.
3. Do we have access to regular

training opportunities?




If your answer is no, it's time to look for a solution that offers training
in various forms, including self-guided videos, webinars, live virtual training
and in-person training events.
4. Do we have access to a robust
user community for idea sharing and feedback?


If your answer is no, it's time to look for a solution that acknowledges
the importance of real-time support and feedback to the user experience.
---
THE CONFIGURA ADVANTAGE
Configura's professional solutions are used by designers, salespeople, engineers and administrators in the Commercial Interiors, Kitchen & Bath and Material Handling industries. All are using the same base, but we've split our solutions into three products to better meet the needs of the industries we serve. Why? The needs of the engineer of a conveyor system are far different than the pre-sales rep of an office space—but what they have in common is that they each benefit from using CET.
CET is an all-in-one SaaS solution. You don't have to create layouts in one program, specify in another, work on renderings in a third, submit an order in a fourth and print preview installation drawings in a fifth. Plus, each license provides users with access to a library of helpful articles, the opportunity to register for individual or group training and on-demand support via our robust user community.
CET, as well as Stage and Design Studio, are top-notch SaaS solutions designed with your ROI in mind. To learn more about CET Industry Products, visit our Professional Solutions page.
MORE FROM The ROI SERIES
Previously in this series, we shared how the space planning industry can reduce its environmental impact using design software, what you can do to get your newly hired talent up to speed quickly and efficiently, took you deeper into how to use technology to reduce human error and outlined how to prioritize a customer centric approach that brings added value to your customers.
SUBSCRIBE to stay up-to-date on software news and trends
Subscribe to the Configura Blog to get notified whenever we post something new: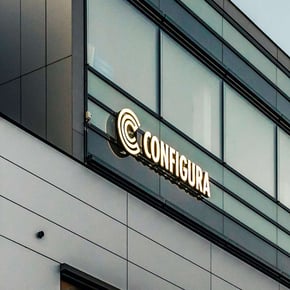 Configura
Founded in 1990, Configura Sverige AB creates software solutions that help businesses and people around the globe design spaces and sell configurable products in the commercial interiors, material handling and kitchen and bath industries. Configura's software products include CET Commercial Interiors, CET Material Handling, CET Kitchen & Bath, Design Studio and Stage. Configura also has a growing user community of thousands of designers, salespeople, dealerships and manufacturers around the globe that use Configura's products.

Headquartered in Linköping, Sweden, Configura has grown to seven offices with commercial operations in Grand Rapids, Michigan, United States; Cincinnati, Ohio, United States; Kuala Lumpur, Malaysia; Shenzhen, China; Tokyo, Japan; and Berlin, Germany. Configura is privately owned with over 250 employees worldwide and annual sales of more than $23 million USD.