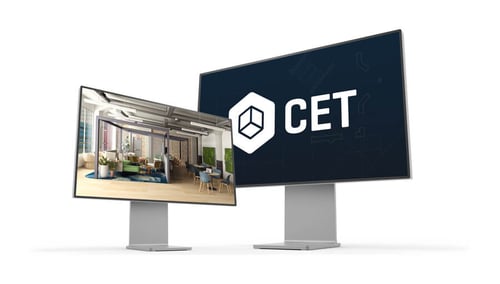 We're so excited that you want to switch to CET. Please note that this Extended Trial is for new users/companies only.
Here's what's included:
120-day trial of CET and Commercial Interiors Library Extension
Free self-paced Beginner CET training, or opportunities for live Beginner CET Training based on your learning preference

If you complete the Beginner CET training during your trial period, 50% off Intermediate CET

Support and guidance from a Configura Training & Sales Ambassador
If you move forward with purchasing CET after your trial, you will receive:

60-day trial of Spec
Free self-paced Spec training
Opportunities for upgrading hardware to meet CET requirements
Got questions?
Feel free to reach out to Michelle Melendez or Cindy Walsh.