CONFIGURA ANNUAL REPORT 2022
YEAR IN REVIEW
FUTURE FOREWORD
With 2022 behind us, we can agree the way work gets done has gone through a transformation that is here to stay. With the geopolitical landscape in constant motion and markets shifting more than ever, a company's agility and stamina are very clearly the keys to its survival. The desire for normalcy has been replaced with tools and processes for conquering constant change.
Configura has experienced both opportunities and challenges this year. To establish comfort within a climate of constant change, we committed significant effort to the support of our employees, user community and customers, as well as our products and processes.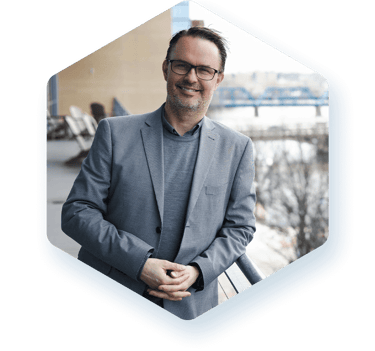 Stefan shares his thoughts on an eventful year.
REMEMBERING CODY JONES
On July 16, our Cincinnati office lost not only an integral part of the team but a dear friend.  Cody William Jones passed away from an epileptic episode. He was diagnosed with epilepsy four years ago after having a seizure at the office. While we knew his life would change as a result of the attack, none of us could have ever guessed that this would be the result of that frightening day.   
Cody started at ProjectMatrix in 2014 as a technical support technician and was welcomed into the Configura family in the 2021 acquisition. Cody became synonymous with bringing a smile to everyone that he talked to, whether it was a coworker or a customer. For 8 years, Cody excelled in his technical support role and was constantly looking at ways to improve the customer experience. Customers would rave at the excellent support they received and often asked for Cody the next time they contacted the company.   
Not only was Cody amazing at his job, but he also brought joy to people's everyday lives. He would go out of his way to make everyone smile. Your happiness was more important than his own. He knew something of interest for every person in the office, remembered it, went out of his way to learn about it and asked about it on a regular basis.   
To say Cody is missed in Cincinnati is an understatement and he will always be remembered as a bright light in the Cincinnati office. As a way to remember Cody and raise awareness for epilepsy, several members of our Cincinnati office, and Cody's friends and family got together in March 2023 to participate in a 5k with Epilepsy Alliance Ohio.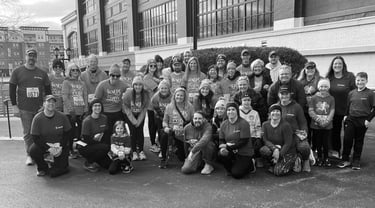 Configurans at the Epilepsy Alliance Ohio 5K race.
NARBUTAS
Founded in 1991, NARBUTAS International UAB is a Lithuanian-based furniture manufacturing company with a growing global presence. The company manufactures contemporary, durable and functional furniture for the modern workspace. In 2019, NARBUTAS expanded to the United States with showrooms in New York City, New York and Chicago, Illinois. In doing so, NARBUTAS found that a large majority of dealers and design firms were moving away from AutoCAD to a suite of software products and tools developed by Configura.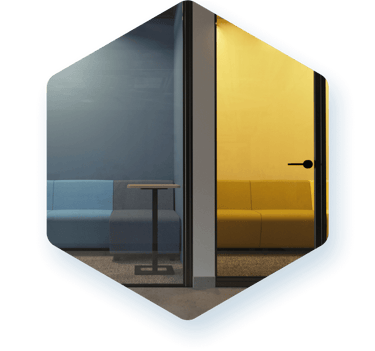 Narbutas is a Lithuanian based company
COMMERCIAL INTERIORS
KITCHEN AND BATH
MATERIAL HANDLING
Laying the Groundwork for Continued Growth
As the CET Commercial Interiors community continues to grow, we are strategically adding new solutions that benefit both users and manufacturers. Our commercial interiors solutions support the design of almost all public spaces including retail spaces, offices, lobbies, restaurants and other places for public use. Leading manufacturers within the industry rely on Configura's ecosystem of products and services to streamline their sales processes and allow easy access for users to design, specify and order with ease.
One-of-a-kind flooring solution
Whether flooring is central to a design or a nice-to-have addition, our new catalogue-based Flooring Extension that launched in 2022 can help CET Commercial Interiors users integrate flooring products into designs for beautiful photo-realistic visuals.
Wanting to pioneer a flooring industry solution and provide designers with a highly visual and very accurate tool that they can trust, Configura partnered with flooring manufacturers, resulting in our catalogue-based Extension within CET.
The Flooring Extension hosts the Essential Flooring Library as the framework, and manufacturer libraries that can be used and sold by the CET community. It also easily integrates with existing software platforms.
Rendering by Kaylie Tucker.
Expansion of the Commercial Interiors (CI) Library
Last year we expanded our robust Commercial Interiors (CI) Library by adding more manufacturers under the CET Commercial Interiors umbrella. With over 200 manufacturers already in the CI Library, users can accurately and confidently bring their drawings and rendering visions to life. Including a wide array of manufacturers in the Library gives our users seamless access to quality resources, products and processes.
Make a House a Home
Manufacturers or retailers of home products—including cabinets, tiles, lights, backsplashes, flooring, deck materials and more—want to ensure customers have the best design support and overall buying experience. With that in mind, we continue to expand our reach in the kitchen and bath industry.
Growth in Europe and North America
With a focus on growing CET Kitchen & Bath in Europe, we worked closely to expand our collaboration with Nobia, which combined several brands including Marbodal, Sigdal, Invita and Novart to create Local Jewel Brands. We formed a strategic partnership with imos IX to streamline the transition from a complete bill of materials to production and installation; in effect, combining Configura's world-class parametric graphical configuration platform with industry-leading imos iX parametric manufacturing solution benefits both designers and manufacturers.
In North America, we positioned ourselves in the marketplace as one tool for total home success. CET Kitchen & Bath allows manufacturers' products to live in a digital ecosystem that allows designers easy access to search, review, select draw, price and sell floorplans and designs.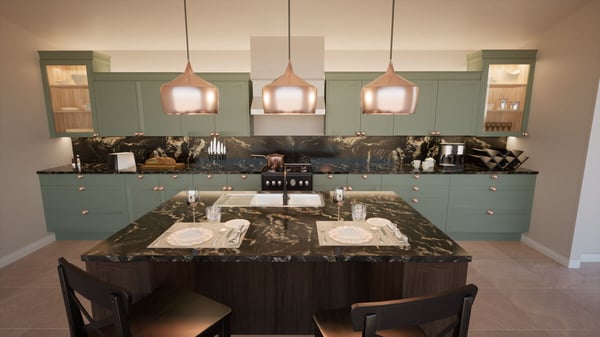 Rendering by Kaylie Tucker.
Recruitment, training and retention
Within the industry, like in many others, labor and retention continue to be a leading pain point. In the United States, homeowners looking to renovate or build new are hit with lengthy timelines due to supply issues and labor shortages. This access to materials and quality labor is prevalent on a global scale.
Trends and insights
The kitchen continues to be the heart of any home; and the bath, a place of rest and relaxation. Like in many facets of life, technology is becoming more prevalent in both areas. Houses today are equipped with at least one or two smart items, and trends show in 2023 and beyond that number will likely double or triple.
Like CET Commercial Interiors and the Commercial Interiors Library (CI Library), CET Kitchen & Bath has the potential to host robust product and accessory catalogues in an open-source library environment available to Users. As the demand continues to grow, Configura already has the resources in place to launch this endeavor should manufacturers and the CET Kitchen & Bath user community call for it.
Warehouses Designed Right
Our global reach in the material handling industry continues to gain traction. As COVID-19 pandemic restrictions lessened, Configurans met new and existing customers while attending several in-person events hosted in the United States, Germany and Japan including Manifest, Modex, LogiMAT, ProMat, PFL&D Expo and Logistech.
Reaching our potential
High inflation and an increasing demand for access to products necessary for streamlining warehouse efficiency and production provided Configura with many opportunities for growth in 2022. Manufacturers are beginning to look to CET Material Handling as the go-to solution for optimizing operations and processes.
Several existing manufacturers signed on to convert from Configura Classic, our original space planning and design software, to CET Material Handling. Because of our legacy manufacturers, as well as net new additions, we are slated to add 2,000+ additional CET Material Handling users over the next two years.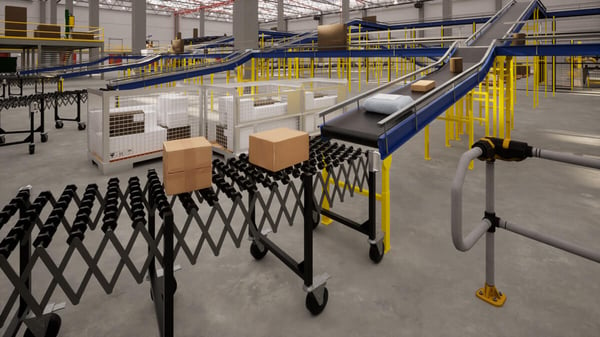 Rendering by Kaylie Tucker.
The start of something extraordinary
Last year we launched Essential Pallet Racking, a free Extension for CET Material Handling licensees that significantly accelerates the sales and design process with intuitive placement and calculations of pallet racking systems.
The Essential Pallet Racking Extension is the first in the line of CET Essentials for CET Material Handling. In 2023, Configura is poised to launch deep storage and other solutions for a nominal annual fee with or without a full CET Material Handling license. These CET Essentials for CET Material Handling offer "off the shelf" products for system integrators, dealers, consultants and 3PLs to layout and design warehouses and distribution centers.
Corporate Social
Responsibility
Teaming Up and Giving Back
Configurans around the world exhibited generosity and care for community in 2022.
In its first year implemented globally, Configurans participated in 200 hours of generosity as part of Configura's corporate social responsibility program, Configura Teams Up. The program designates 8 hours of paid time per year allowing each employee the opportunity to volunteer in their community.
Motivated by a shared vision—to make the world a kinder, healthier and safer place—Configurans continue to find new ways to patriciate in community by giving of their time, talent or treasure for the common good.
Configurans participated in over 200 hours of volunteer work during 2022.
CLEAN UP DAY
CLEAN UP DAY
In Linköping, 20 Configurans gathered to support the Swedish Championships, a watersports competition, by clearing litter and debris from the surrounding landscape. Partnering with a local windsurfing outfitter, several Configurans had the opportunity to collect debris from the water while riding on a stand-up paddle (SUP) board!
"It was great to use some of our Configura Teams Up hours to contribute to a cleaner environment," said Elin Sjölin, Marketing Employer Branding Coordinator. "We even got to try SUP! The team had a really good time together."
PLANTING TREES
PLANTING TREES
In Kuala Lumpur, 14 Configurans took to the dirt at a local plant nursey to learn about biodiversity and environmental solutions while assisting in a tree planting workshop.
"The first step toward environmental improvement is knowledge!" said Po Guan Ng, Group Manager. "Even though we did not plant enough trees in our volunteer day to offset Kuala Lumpur's carbon emissions, we learned about what we can do to continue to improve the environment for years to come!"
ZOO GOES BOO
ZOO GOES BOO
In Grand Rapids, four Configurans hosted two booths at the local zoo during its annual Zoo Goes Boo event. Each year, the zoo offers patrons the opportunity to dress in Halloween costumes and "trick or treat" (or collect candy) while walking around the zoo.
"I had a great time volunteering," said Kathryn Cook, Developer. "Perfect fall weather, delightful children, adorable costumes, and delicious candy. The kids were the cutest ever. It was a wonderful way to share our time."
Business Continues to Grow
In 2022, Configura experienced steady financial growth. Our expanding product portfolio, including Spec following the acquisition of ProjectMatrix in 2021, has given us the ability and opportunity to thrive.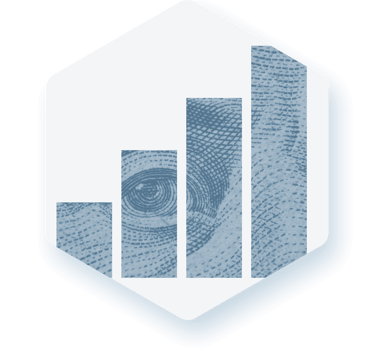 Configura is on a growth trajectory.
THANK YOU FOR READING
The year 2022 was one for the books. We are proud of our continued focus to provide the best software solutions for the people who plan, design and sell spaces. As we continue to grow, we believe our commitment to customer success will be what sets us apart; making Configura the global standard.
Configura creates intelligent space-planning software for manufacturers, dealers and designers in the contract furniture, kitchen and bath, material handling, industrial machinery, and laboratory and healthcare industries. The company's software products are used worldwide. Configura Sverige AB, the parent company, is headquartered in Linköping, Sweden, with commercial operations in Grand Rapids, Michigan, USA; Cincinnati, Ohio, USA; Kuala Lumpur, Malaysia; Shenzhen, China; Tokyo, Japan; and Berlin, Germany. Founded in 1990, Configura is privately owned with 300 employees worldwide and annual sales of more than $25 million USD. Configura licenses its software to customers based on a subscription model, with the license fee including new versions and support.
The Configura Team ❤