No matter the size of the warehouse or distribution operation, proper space planning for storage and automation will increase efficiency, reduce costs and support workplace safety.
Research suggests that automation is here to stay. In fact, it will only get more prevalent and advanced over time. And, you know as well as us, smart storage is vital to any space. Each cubic foot matters, from the floor to the ceiling—for accurate order fulfillment, transporting materials within the warehouse and planning the infrastructure to support these activities.
Intelligent solutions like automatic warehouses help solve floorspace and labor shortages. That's why greenfield (new warehouses), as well as brownfield (renovation) projects within the material handling industry, require a keen design eye and intimate knowledge of product applications.
ADVANCEMENTS IN THE MATERIAL HANDLING INDUSTRY
Simply put, material handling is the movement, protection, storage and control of materials and products throughout manufacturing, warehousing, distribution, consumption and disposal.
The material handling industry is becoming increasingly automated. In fact, mobile automation business increased 24 percent between 2020 and 2021.
What was once completed by hand in an assembly line is now tasked to robotics and automation—manned instead by a small team of people who ensure the mechanical and technical aspects are working properly.

WAREHOUSE PLANNING USING DESIGN SOFTWARE
No matter the size of the warehouse or distribution operation, proper space planning for storage and automation will increase efficiency, reduce costs and support workplace safety.
Think about it this way, selective, flow, drive-in, pushback and mobile are just some of the different types of pallet racks. Add automation to shelving, mezzanines or cantilevers with tools like conveyor and sortation, amr's, as/rs, gtp stations, shipping and receiving—and you have a truly complex solution. Plus, people and equipment require an area to work and move around within the space. That is a lot to consider, unpack and plan for.
No warehouse is the same and it usually demands a large team of engineers to configure and repeatedly redraw the solution using different tools to ensure customer satisfaction and design intent. Redrawing is time consuming and costly.
Accurate measurements including the placement of mechanical systems require a level of space planning and design that goes above and beyond.
Innovative software solutions can simplify and speed up layouts, quotes, visualization and ordering of warehouse solutions. System integrators, manufacturers of pallet racks and conveyers, as well as third-party logistics (3PL) providers, use software to streamline sales processes and stay ahead of the competition.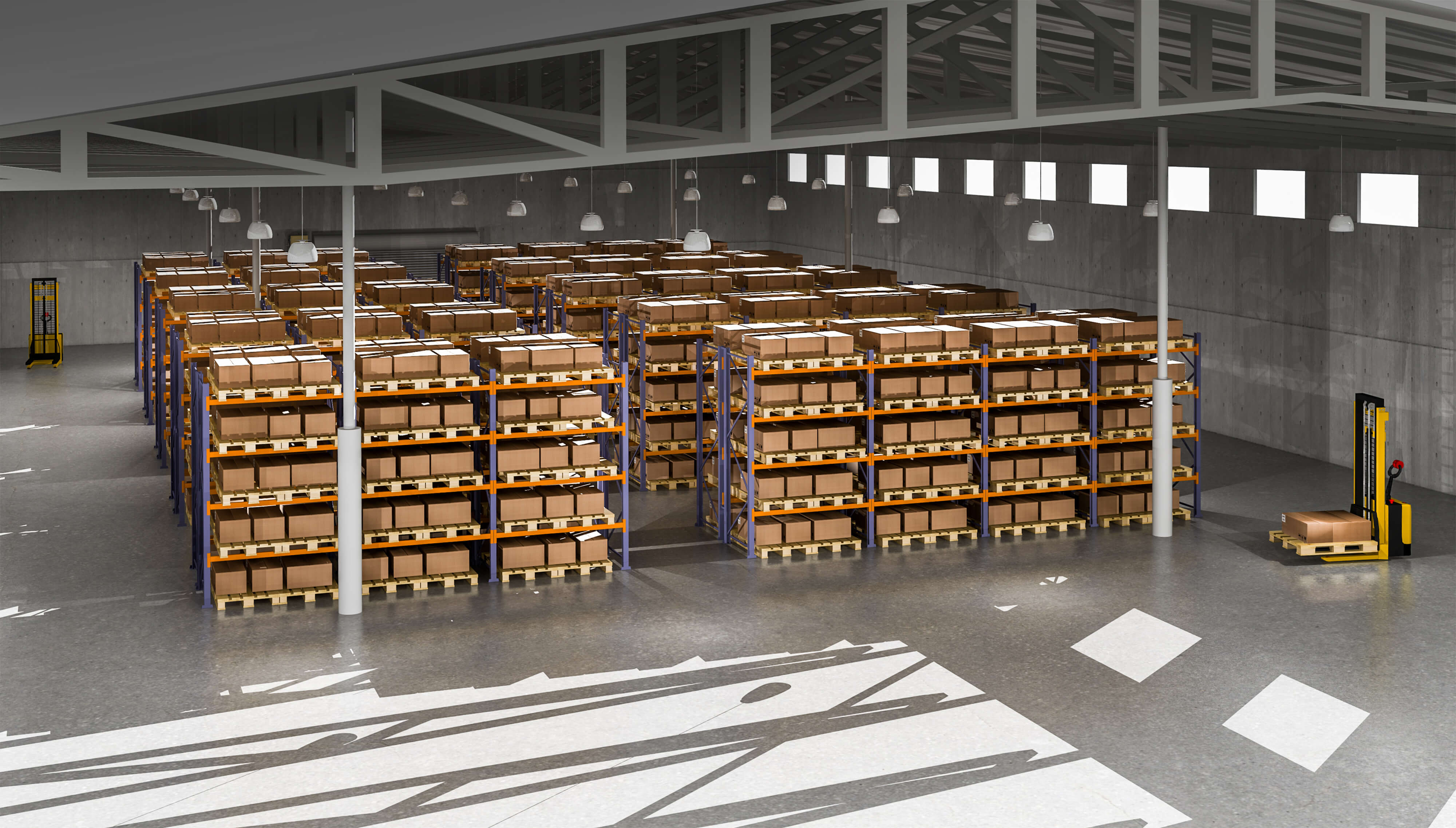 cet mATERIAL hANDLING
Whether your business manufactures products for the material handling industry or specializes in taking a project from conception to realization, CET Material Handling is the only software you need.
Essential Pallet Racking
Using storage components as well as built-in calculations, CET Material Handling offers Essential Pallet Racking, a free license add-on that greatly accelerates the design process. Essential Pallet Racking allows users to insert pallet racks in design drawings as a placeholder and export product counts and schematics for accurate pricing. Additionally, the 3D component of CET offers realistic photo-like renderings that allow designers and decision-makers to visualize spaces.
As part of CET Material Handling, the pallet racking solution significantly accelerates the sales and design process with intuitive placement and calculations of pallet racking systems.
SUBSCRIBE FOR MORE CONTENT LIKE THIS
Subscribe to the Configura Blog to get notified whenever we post something new: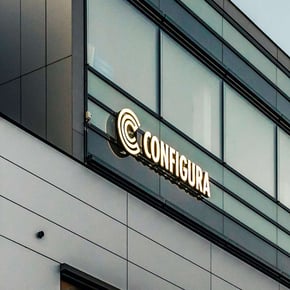 Configura
Founded in 1990, Configura Sverige AB creates software solutions that help businesses and people around the globe design spaces and sell configurable products in the commercial interiors, material handling and kitchen and bath industries. Configura's software products include CET Commercial Interiors, CET Material Handling, CET Kitchen & Bath, Design Studio and Stage. Configura also has a growing user community of thousands of designers, salespeople, dealerships and manufacturers around the globe that use Configura's products.

Headquartered in Linköping, Sweden, Configura has grown to seven offices with commercial operations in Grand Rapids, Michigan, United States; Cincinnati, Ohio, United States; Kuala Lumpur, Malaysia; Shenzhen, China; Tokyo, Japan; and Berlin, Germany. Configura is privately owned with over 250 employees worldwide and annual sales of more than $23 million USD.