As of February 1, 2023 Configura will no longer support Version 4 data. Please reach out to support for help with your free upgrade to Version 5 immediately.
WE'VE JOINED FORCES
With the ProjectMatrix acquisition, we have now shut down the ProjectMatrix website. But don't worry, everything you need is listed below. Thank you for your patience during this transition period.
If you think something is missing please let us know.
Read more about the acquisition and what it means in our Newsroom.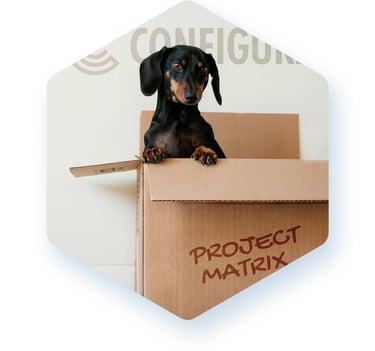 PRODUCTS
Use Spec as a stand-alone quoting tool; or import from CET Commercial Interiors, AutoCAD and other industry design tools. Spec exports to frequently used accounting and manufacturer order systems.
Workspace is a CAD-based design program. Configura has taken the best aspects of AutoCAD and turned it into a high-powered design tool, easy enough for everyone to use.
Commercial Interiors Library
Commercial Interiors Library uses the blocks from over 200 manufacturers and can be used to create detailed 2D and 3D floor plans and realistic renderings.
FAST CUSTOMER SUPPORT
We pride ourselves on being responsive. If you run into a problem, it should be fixed as quickly as possible. We are available from 8:00 am to 5:00 pm EST, Monday through Friday and can be reached at (513) 554-1665.
If you need assistance after our regular business hours, please send an email to CILsupport@configura.com and we will get back to you as soon as possible.