ProjectSymbols for CET has been renamed to Commercial Interiors Library.
Draw with over 200 Manufacturers Libraries accurately and confidently
This tool gives designers and salespeople a competitive advantage by allowing access to a huge library of supplemental data to produce high-quality drawings and detailed product listings to use for quotes, design layouts, and sales documents. ProjectSymbols imports and exports a SIF file and makes it a seamless process to pass files between other specification tools and order entry systems. Users can convert drawings built in many other industry design programs.
Users can also add extra utilities to help complete the design process. Utilities available include ProjectRender and ProjectTools.
ProjectRender can be purchased separately and allows designers using ProjectSymbols to create an accurate Render.
ProjectTools can be added to ProjectSymbols to allow users to create Panel Plans.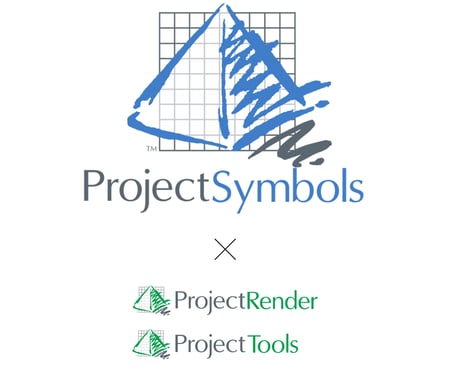 PROJECTNOTIFY
ProjectNotify is a free piece of software that holds data from over 200 manufacturers and keeps the selected data automatically updated at all times. When a manufacturer produces an update, we publish that update right away. Users will find it easy to manage their library of data and access legacy pricing there as well.
CET PER USER
Billed annually
$410
AUTOCAD SEAT
Billed annually
$825
AUTOCAD SITE
Billed annually
$1,595