Get a demo of CET Designer
All in one software
Use one software for the entire sales and ordering process. From 3D layouts to instant bill of materials - do it all with CET Designer.
Let ideas become reality
Create photorealistic renderings, fly-thru videos, 360 degree renderings or use virtual and augmented reality to really get a sense of space.
Automatic specifications
While you're busy designing, the rules-based software handles your drawing's calculations and pricing, eliminating human errors when specifying.
---
Warehouse design made simple
Drag and drop warehouse components into 2D and 3D virtual environments, which can be used to design, order and install components, and maintain a warehouse post installation.
Come chat with us
Visit our booth and learn more about CET Designer, Catalogue Creator and the Configura way. With our software you can:
Simplify the selling of complex products
Automate processes
Increase revenue
Spend less time on projects
Accurately quote faster
Win project bids
We're at HALL 1, STAND A47. Need directions?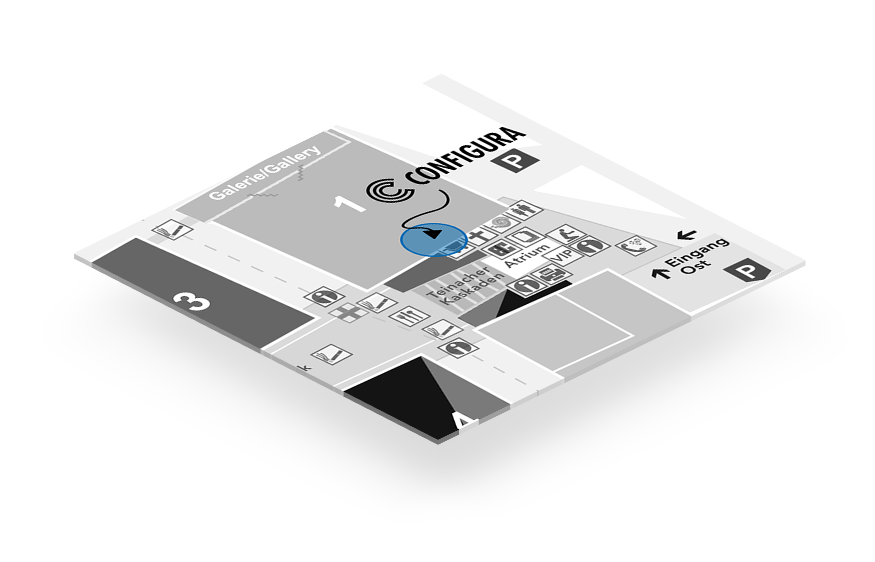 Request a demo
Want us to show you what all the hype is about? Request a demo in our booth by entering your details below.
Are you a Manufacturer?
Learn about the many features CET Designer can offer you. From creative design and automatic specification to innovative presentations and sending the final order.
CET Designer
Are you a 3PL or consultant?
Discover how you can use InstantPlanner to drag-and-drop to create a space plan in just a few minutes and quote your solutions instantly.
InstantPlanner