Warehouses are filled with repeatable, process-oriented and error-prone operations. When smart technologies like robots work in tandem with humans, processes including order picking, receiving, handling, safety and training become much more efficient and predictable.
A case for robotics and automation
A large amount of labor in a warehouse is segmented for "walking search" or the process of workers walking around a warehouse searching for inventory. Order picking is often a laborious and time-consuming process.
The use of robotics is both affordable and practical, especially as innovation and ways to do it become mainstream.
For the material handling industry, robots can help create a safe and orderly warehouse by ensuring goods and materials are properly stored, easy to find—workers spend far less time searching—and transported correctly.
In addition, automating processes can accelerate the delivery of goods to customers, prevent workplace accidents and improve facility efficiency.
Automation can take many forms. Something as simple as pallet racking is essential to any efficient warehouse operation. With the use of a robot palletizer, the process of placing goods or products onto pallets becomes more safe, accurate, cost-effective and controllable.
Two major reasons to invest in warehouse automation
Robots and automation

save employees

from repetitive and dull tasks. When introduced and used effectively, employee engagement and retention rates increase.

Robots and automation keep employees away from dangerous equipment and machines, as well as hazardous working environments like extreme temperatures. Incidents, accidents and production errors decrease significantly.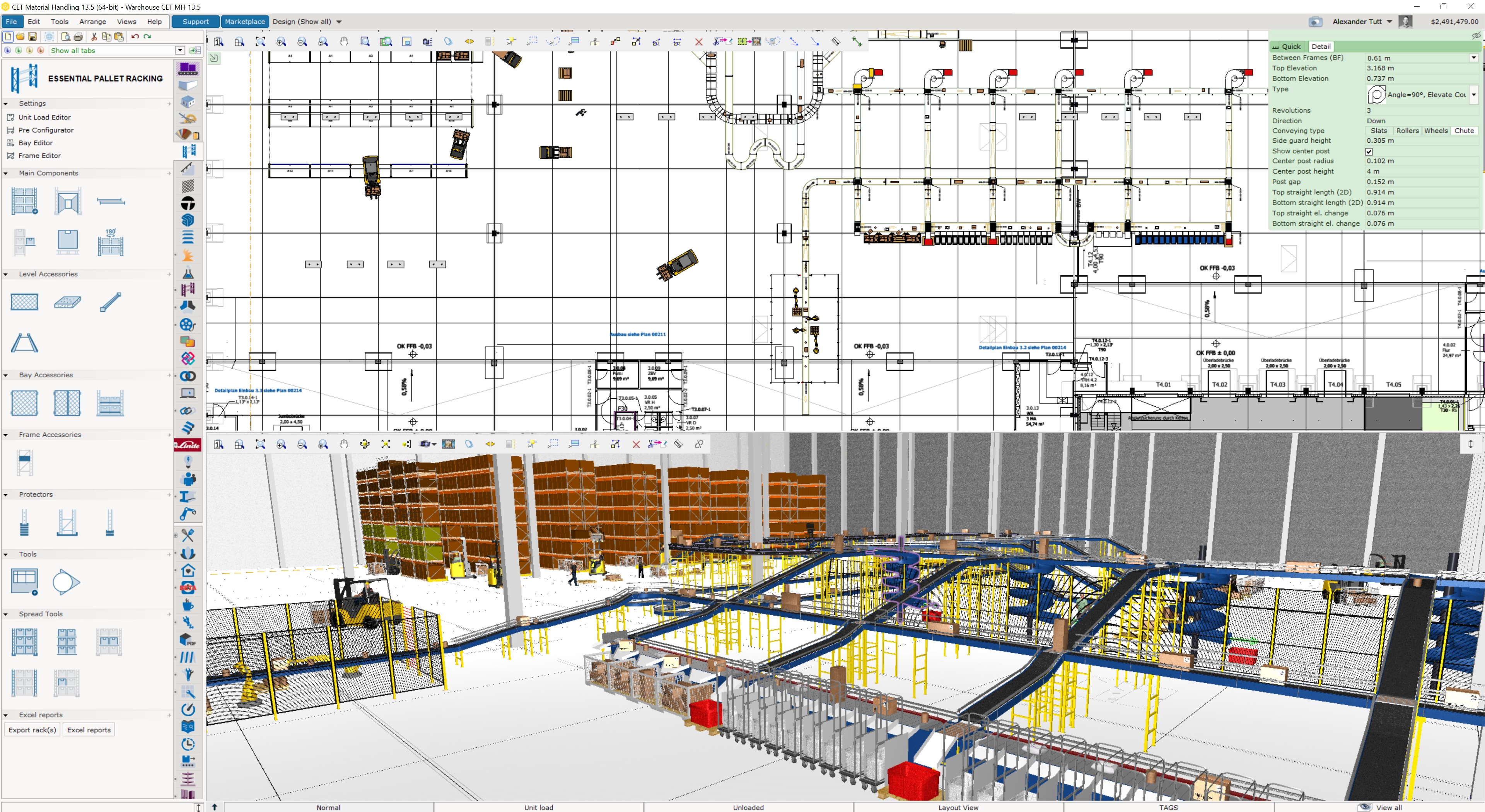 As material handling technologies continue to evolve, a tool like CET Material Handling, as seen via the drawing plan above, plays an important role in configuring warehouse spaces for people and automated equipment to work together in harmony.
Subscribe to the Configura Blog to get notified whenever we post something new: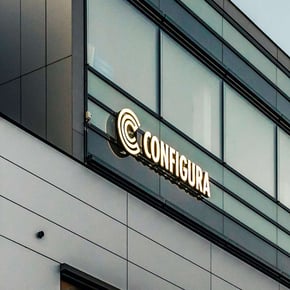 Configura
Founded in 1990, Configura Sverige AB creates software solutions that help businesses and people around the globe design spaces and sell configurable products in the commercial interiors, material handling and kitchen and bath industries. Configura's software products include CET Commercial Interiors, CET Material Handling, CET Kitchen & Bath, Design Studio, Stage and Spec. Configura also has a growing user community of thousands of designers, salespeople, dealerships and manufacturers around the globe that use Configura's products. Headquartered in Linköping, Sweden, Configura has grown to seven offices with commercial operations in Grand Rapids, Michigan, United States; Cincinnati, Ohio, United States; Kuala Lumpur, Malaysia; Shenzhen, China; Tokyo, Japan; and Berlin, Germany. Configura is privately owned with 300 employees worldwide and annual sales of more than $25 million USD.