With smart space planning and design software, you can see your future kitchen take shape with every click of your mouse.
Over the last two years, we've all spent more time at home. If you continue to work remotely, you're in and out of your kitchen more than ever before. The space is used multiple times each day: think meal prep, homework station, grocery placeholder and family game night. Because of that, people are taking a hard look at their current kitchen setup and opting to invest in an upgrade.
Honestly, why live with something outdated or dysfunctional when a renovation can give you your dream kitchen?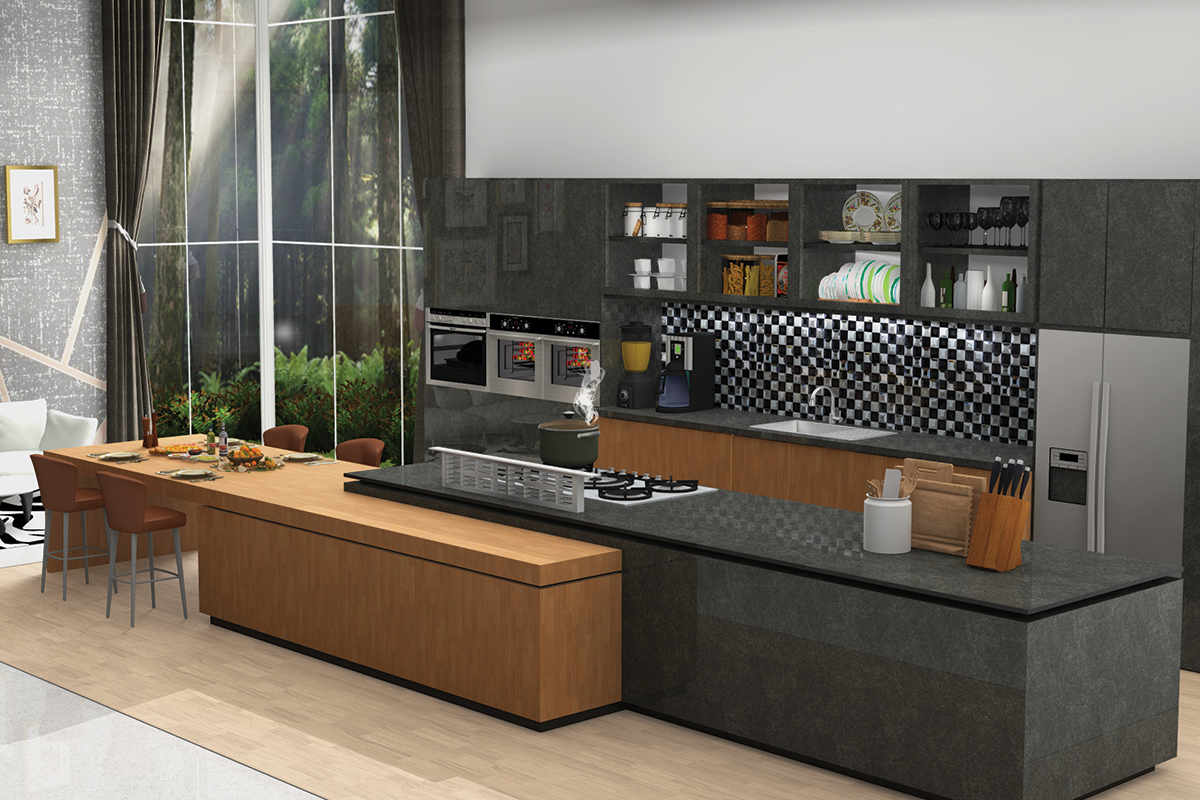 What's so great about the kitchen?
People say the kitchen is the heart of any home. It should come as no surprise that a kitchen remodel or renovation is not an everyday purchase.
In the current housing market, especially in the United States, a kitchen renovation often makes more sense than buying a new house to get what you want. But the kitchen is a big-ticket item—we're talking an average investment of $10K or more.
The kitchen is a high traffic area. It requires a level of function and flow that best suits people's needs. And it's an investment that comes with a lot of baggage. There are many decisions to be made. Kitchens have very little room for error. If you are off just 1/8 inch in your design, that cabinet you purchased will not fit. Then the snowball effect comes into play and often delays installation, causing stress and added costs.
People are under the assumption that designing a kitchen is easy. It's not. When you're working with small floor plans, measuring and designing accurately are vital.
Bring on the professionals
Designing a new kitchen or renovating an old one is no small task. Materials, product location, colors and textures all come into play in the design process. Often consumers get overwhelmed with the number of options they have. Hired designers can take the lead, offering and showing the best options to help their clients make key decisions during the design process.
The ability to design in real-time is vital in the kitchen and bath industry. Will the fridge door swing into the center island when open? Is the counter height built for a set of stools nestled under a peninsula? Are the drawers soft closing? Is there ample access to natural light and built-in light? The list goes on and on.
Designers know how to place staples like a sink, oven, refrigerator or dishwasher, plus additions like a wine fridge or ice maker within a floorplan using care and attention to detail based on a customer's needs and wants.
You want to see what a space will look like before signing off on a project and making a deposit. The best designers know how to listen and respond to client requests with visual solutions.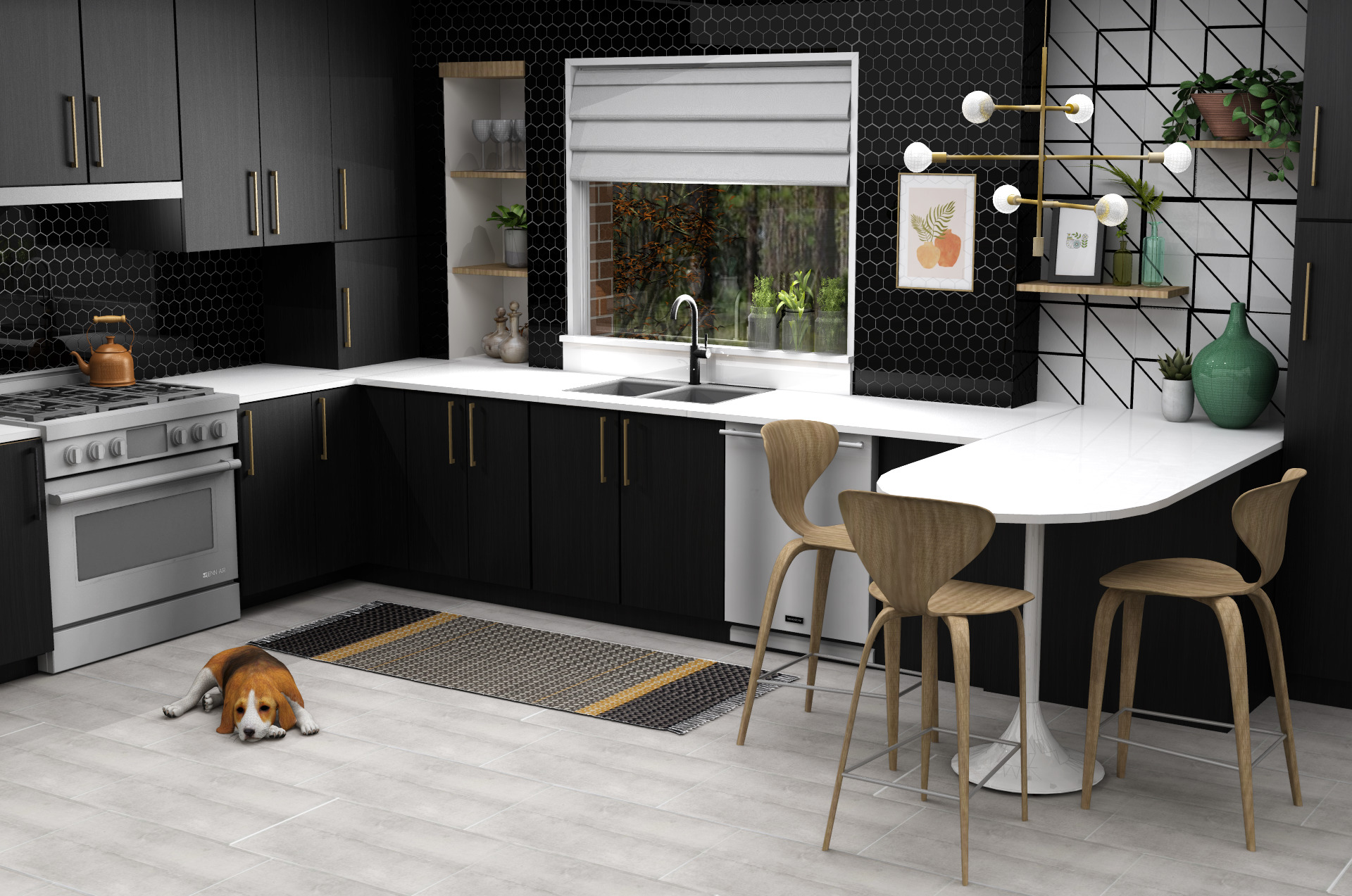 Design with smart software
When designers don't just talk about how the kitchen will look, but show customers a photo-realistic rendering, they are more likely to make timely, final decisions. What you see is ultimately what you get—and that's a good thing.
Smart space planning software makes this process simple for everyone involved.
Spend less time redrawing.

Forward projects from the design phase to the ordering and installation phases with ease.

Create accurate order and cost estimates from the start.
CET Kitchen & Bath allows designers to easily create stunning kitchen designs in 2D and 3D with symbols that look and behave like actual products. Thanks to the rules-based objects, minimal product knowledge is needed to create striking and accurate kitchen designs and error-free proposals.
"With our CET Extension, we can have professional interaction with our customers in which we can draw up a kitchen, bath or wardrobe solution—quickly, efficiently and with minimal errors—right in front of their eyes," says Peter Verplancke, Sales Director South at Kvik.
Photo-realistic drawings designed using CET provide customers with a detailed visual, as well as accurate pricing. When people can engage with their new kitchen space virtually, they can easily assess how it fits within their dream vision and budget. From ideation to installation, the right space planning and design software will enhance the customer experience every time.
CET by Configura
CET is a platform of tools for companies in the commercial interior, material handling and kitchen and bath industries to create, publish and consume product data across multiple solutions. Doing so allows your company to streamline the sales and order process.
Using cloud-based and desktop tools, CET transforms the way spaces are designed by improving efficiencies, eliminating errors and reducing environmental waste.
Subscribe to the Configura Blog to get notified whenever we post something new: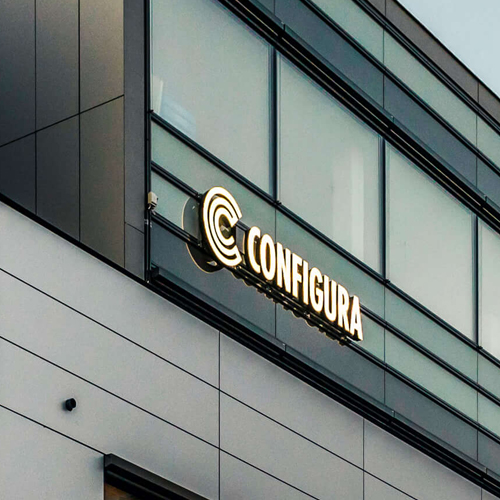 Configura
Founded in 1990, Configura Sverige AB creates software solutions that help businesses and people around the globe design spaces and sell configurable products in the commercial interiors, material handling and kitchen and bath industries. Configura's software products include CET Commercial Interiors, CET Material Handling, CET Kitchen & Bath, Design Studio, Stage and Spec. Configura also has a growing user community of thousands of designers, salespeople, dealerships and manufacturers around the globe that use Configura's products. Headquartered in Linköping, Sweden, Configura has grown to seven offices with commercial operations in Grand Rapids, Michigan, United States; Cincinnati, Ohio, United States; Kuala Lumpur, Malaysia; Shenzhen, China; Tokyo, Japan; and Berlin, Germany. Configura is privately owned with 300 employees worldwide and annual sales of more than $25 million USD.