People want spaces that are comfortable, safe and, most importantly, built to last. Learn the key reasons why durability is important in the design process.
the power of Durability
Everything from the comfort of an office chair to how a cabinet door opens and closes makes a difference in how people experience their work environment or spaces within their home.
While aesthetics and functionality have always been a key part of the design process, one of the most important considerations designers can't ignore is durability.
A growing body of research shows more people and organizations are considering the durability of products and materials during the design process. Designing with durability in mind ensures products, materials and finishes are long-lasting, easy to maintain and adaptable for the future of a space.
5 Reasons to Prioritize Durability in the Design Process
Whether you're designing for the workplace or spaces within a home, here are five benefits that come from incorporating durability into your design process.
1. Increases longevity
Everything within a building — whether an office, kitchen or bathroom — is meant to be used by people. That means furniture, surfaces and flooring must be able to withstand repeated use with minimal wear and tear.
BIFMA sets standards for durability to ensure manufacturers create durable long-lasting products. For example, these standards ensure casters on chairs continue rolling smoothly for years or that desk drawers keep their shape. Following best practices for product longevity reduces the need for repairs over time while maintaining the look and feel of a space.
2. Minimizes future costs
When people invest in their spaces, they want to feel confident that the materials and products they choose won't fade or break easily.
As you specify spaces, consider the lifespan of products, materials and finishes. Although choosing durable options may have higher upfront costs, you'll spend less on repairs and replacement of parts in the future. Additionally, durability saves on the time and energy that goes into maintaining a space.

3. Promotes safety
Safety is important to prioritize during the design process — especially when designing spaces that serve people such as those in health care or education environments. Long-lasting, durable products prevent furniture or surfaces from easily breaking, denting or cracking. Should any of these issues occur, it could cause serious safety issues, especially in high-traffic areas like seating.

4. Prioritizes sustainability
When sustainability is a part of the design process, this results in fewer errors and less waste. Durable products promote sustainability by reducing the need to frequently replace items that would otherwise end up in landfills or the ocean.
As people grow and change, it's also important to consider the flexibility of a space. Select durable materials that are timeless and can easily be reconfigured so future generations can also enjoy high-quality spaces that have a minimal environmental impact.

5. Provides easy cleaning and maintenance
It's never been more important to design spaces that keep people healthy and support their overall wellbeing.
Opt for fabrics and finishes that are resistant to stains, easy to maintain and don't require harsh cleaning products that can harm the environment. It's also important to pay close attention to the care and cleaning requirements of materials. Manufacturers like Haworth and NARBUTAS create materials that are not only environmentally friendly and biodegradable but are also easy to clean and sanitize.
Prioritizing durability in the design process allows you to create spaces that are long-lasting while also making a positive impact on people and the environment.
At Configura, we make it easy for you to design spaces and specify products for the office, warehouse or home that promote longevity and sustainability.
To learn more, dive into our product offerings to see how we can help you create spaces that are designed to last.
Subscribe to the Configura Blog to get notified whenever we post something new: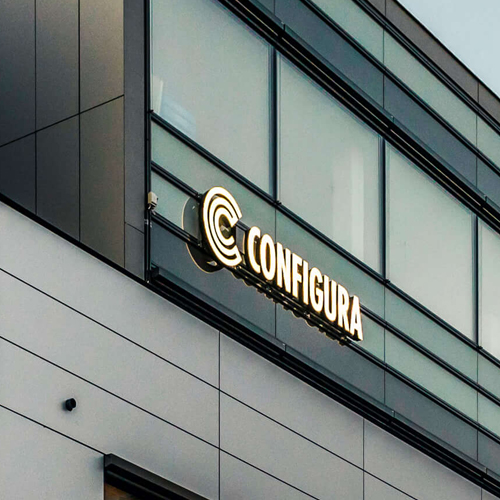 Configura
Founded in 1990, Configura Sverige AB creates software solutions that help businesses and people around the globe design spaces and sell configurable products in the commercial interiors, material handling and kitchen and bath industries. Configura's software products include CET Commercial Interiors, CET Material Handling, CET Kitchen & Bath, Design Studio, Stage and Spec. Configura also has a growing user community of thousands of designers, salespeople, dealerships and manufacturers around the globe that use Configura's products. Headquartered in Linköping, Sweden, Configura has grown to seven offices with commercial operations in Grand Rapids, Michigan, United States; Cincinnati, Ohio, United States; Kuala Lumpur, Malaysia; Shenzhen, China; Tokyo, Japan; and Berlin, Germany. Configura is privately owned with 300 employees worldwide and annual sales of more than $25 million USD.