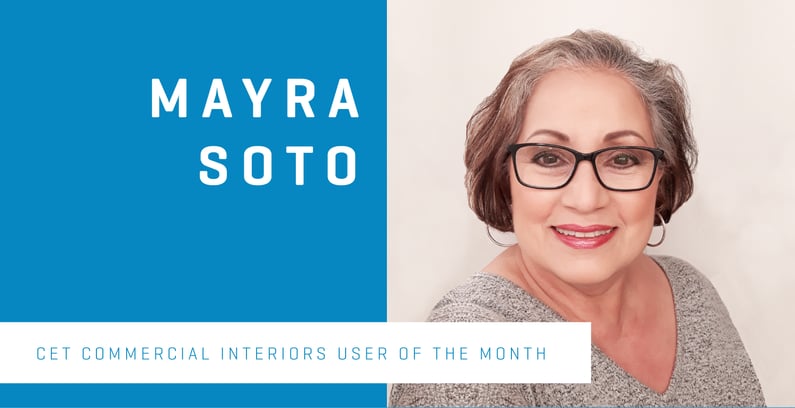 Mayra is a designer at heart who believes that "a well-designed environment can motivate, lift your mind and your spirit, inspire you, make your home and work life easier and make one want to go back to space again and again." In Mayra's experience, an outdated and not well planned or practical space makes people feel the opposite—limiting productivity and reducing overall well-being. Space planning and design should always benefit the users for whom a space is intended.
A JOURNEY TO SPACE PLANNING AND DESIGN
Mayra's design career went through numerous starts and stops over the years. She decided to put a pause on her education at a design school in Puerto Rico to focus on her family nearly two decades ago. In recent years, the design life called to her, and she picked up right where she left off. After earning a bachelor's degree from the Art Institute in Fort Lauderdale, Florida, United States, Mayra started working in the contract furniture industry as in intern at Empire Office.
Today, Mayra is a Senior Designer with 10 years of CET experience for everything from space planning and drawings to renderings and specifications. As a designer, Mayra is a very visual person and likes how CET allows her to see things in real time, apply finishes and do renderings with ease. She a is a self-proclaimed CET pro who cannot live without the alignment tools—especially when aligning objects with angled walls.
"I can use CET for pretty much everything without having to use other programs to get the same or similar results. Before I had to use CAD, CAP (for a little bit) and Sketchup to get there, having to invest more time. CET is my go-to design program because it's efficient and intelligent in how the tools and shortcuts support what I need when I need it in the design process," said Mayra.
REAL-TIME DESIGN FOR THE WIN
Mayra and others at the Empire Office have been successful in part because of CET. Configura's design software enables Mayra to save time and reduce errors when working on drawings.
"The smart extensions in CET have helped reduce rendering time, space planning and finish application by at least 50 percent compared to working with Project Matrix symbols (and CAP) in CET. The article view feature and having the ability to print BOM's for spec checking prior to quoting and order entry has helped greatly reduce errors and allows me the ability to make corrections prior to presenting to a client," said Mayra.
For Mayra, CET is truly an all-in-one space planning, design, calculation, visualization and installation drawing solution.
"The visibility settings are very helpful when completing installation plans for the installers, so they are clear on what items and components are involved in the project. We avoid losing time answering multiple emails or phone calls to clarify details," said Mayra.
When people can design in real time, with the clients in the showroom, CET helps them get to the final solution faster—avoiding multiple email exchanges and phone calls to finalize details and confirm plans.
"The ability to change finishes, products and layouts in front of the customer is a great help and cuts out a lot of the misinterpreting of information that often leads to revision after revision," said Mayra.
FINDING SUCCESS IN A LEARNING COMMONS BUILDING
One of Mayra's most recent projects is centered around designing a two-level learning commons building for a school campus. The client sought to create a space where students could go to study, use technology as needed, relax and enjoy their time—without a typical or traditional library feel. The architects selected specific millwork and Mayra brought in design aspects featuring durable, inviting furniture, as well as aspects of fun like a ping pong table that doubles as a study table when the net is removed. Plus, Mayra's design included furnishings that can be folded and rolled away, creating more space in the overall learning commons area when necessary, as well as on the second floor where classrooms are oriented for eSports, creation and robotics.
PHOTO-REALISTIC RENDERINGS MAKE ALL THE DIFFERENCE
When deciding on her favorite aspect of CET, Mayra zeroed in on how easy it is to change finishes in the program. For example, when a client asks to see the same chair in many different colors, it only takes a few clicks.
"Before CET, our design and specification processes were slow, difficult and at times just plain painful to get through. Since we started using CET, we have been able to engage our clients in ways we couldn't before. Our meetings have become more productive, the client gets a better idea of their and our vision for the project, and they can see in real life how changes will affect space," said Mayra.
According to Mayra, CET has helped her overcome challenges by offering the possibility to create additional options when a client wants to see more. Alternatives are always a great feature, as they reduce the number of final files and plans that need to be developed. Being able to show clients various options or revisions with a click of a button is not only impressive and useful, but also a big-time saver when turnaround times are short.
THE FUTURE IS BRIGHT
When looking at Empire Office's future in tandem with Configura's CET for Commercial Interiors, Mayra is optimistic. For Mayra and so many others, CET Is a vital tool to winning bids, gaining new business and keeping existing clients happy.
"CET has helped us gain new business and maintain existing clients. The technology of the software is always impressive, and the clients are happy with not just the support from the dealership, but also the quality of the design plans we can produce using CET," said Mayra. "I think virtual reality is the way we will be designing spaces in the future. It provides a proper sense of scale and being able to place clients in their space. It is an experience that will set us apart from everyone else."
When Mayra is not working on projects in CET, she loves to be creative in the kitchen with the cooking and in the garden with the plants. Mayra is an avid reader and tries to learn as much as she can about everything. This appetite for continuous learning fuels her love of teaching and sharing what she has learned about CET over the years.
In closing Mayra said, "What is knowledge for, if one does not share it with others?"
---
Do you also want to create beautiful renderings and get automatic bill of materials? Download a trial today to see the power of CET for yourself.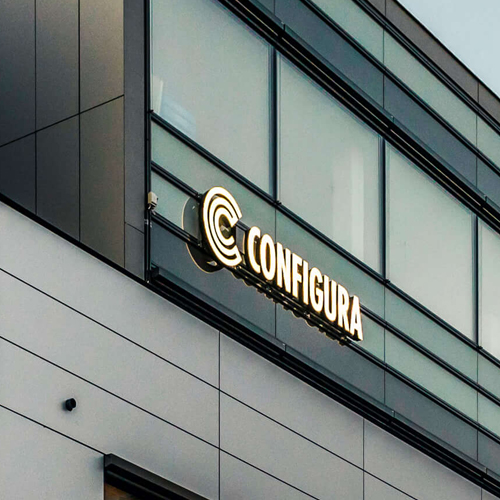 Configura
Founded in 1990, Configura Sverige AB creates software solutions that help businesses and people around the globe design spaces and sell configurable products in the commercial interiors, material handling and kitchen and bath industries. Configura's software products include CET Commercial Interiors, CET Material Handling, CET Kitchen & Bath, Design Studio, Stage and Spec. Configura also has a growing user community of thousands of designers, salespeople, dealerships and manufacturers around the globe that use Configura's products. Headquartered in Linköping, Sweden, Configura has grown to seven offices with commercial operations in Grand Rapids, Michigan, United States; Cincinnati, Ohio, United States; Kuala Lumpur, Malaysia; Shenzhen, China; Tokyo, Japan; and Berlin, Germany. Configura is privately owned with 300 employees worldwide and annual sales of more than $25 million USD.