A commercial interior designer's tools range from those found in the physical universe to the metaverse.
Interior Designers: Here's how to Choose the Best Tool for Your Task
Ideas for commercial space design emerge from imagined ideas to sketches on paper and grow to become finished digital plans. The most successful plans use the latest design software and include life-like renderings, a complete list of furnishings, parts and accurate cost calculations.
Interior design tools are diverse since the work is a constantly evolving process that begins with a small idea and can grow into a complex project spanning many floors and buildings. At each step of the process, different tools are needed, which we break down into three distinct sections of the interior designer's toolbox: physical tools, digital tools and business tools.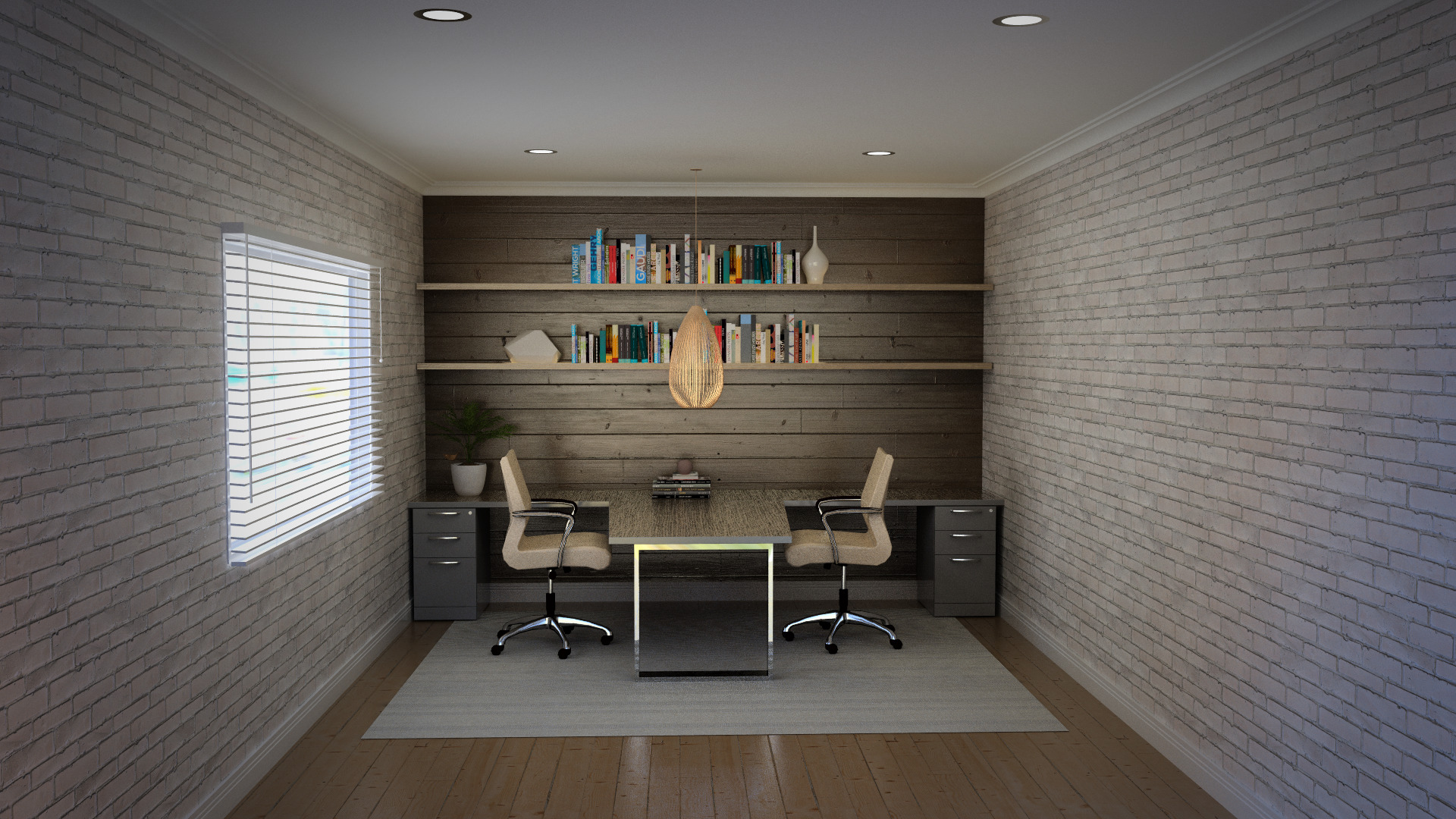 Physical Tools
Commercial interior design begins with creativity. It can be a very hands-on process, at least to start, with an initial sketch kickstarting a project.
Materials for hand-drawn renderings like sketch books, pens and measuring tape are an essential foundation for interior design, especially as hand-drawn sketches are resurging in popularity. Hand-drawn sketches are being included with digital assets as companies seek to set themselves apart and provide added value to a presentation.
The early creative process includes planning for color and pattern—uch as choosing finishes for paint and wall coverings, carpet and surfaces. Design inspiration comes from a well-stocked physical or digital sample library and the creation of mood boards, which represent the ideas behind the design project and include items such as images, fabrics, paint swatches and material samples.
Commercial interior designers also find physical tools like a Pantone Essentials or Pantone Color Bridge guide set helpful. These guides help interior designers find color inspiration, communicate color, verify color accuracy and translate spot colors to CMYK, HTML or RGB.
Physical tools often bridge the gap with the digital design experience since many interior designers use iPads and computer-based sketching programs to blend the tactile experience of drawing with a digital, easy-to-share format.
Digital tools
An interior designer working 25 years ago would barely recognize the tools available today. A digital revolution is improving how designers create spaces, making it easier to conceive spaces quickly and with very few errors. Changes to any space can be made on the fly using powerful digital tools.
Some designs start with AutoCAD, Revit or SketchUp. Commercial interior designers move the project into a specialized program, like CET Commercial Interiors, for more creative and detailed work. CET integrates nicely with AutoCAD, Revit and SketchUp, making it simple to move projects into more powerful software as design plans progress. CET Commercial Interiors can also be used as a standalone space planning and design tool.
CET Commercial Interiors is a platform from Configura that allows interior designers to design, specify, calculate, present and order projects all from one tool. Simple to use, this software creates dynamic spaces and accurate designs by clicking, snapping and stretching 2D and 3D symbols.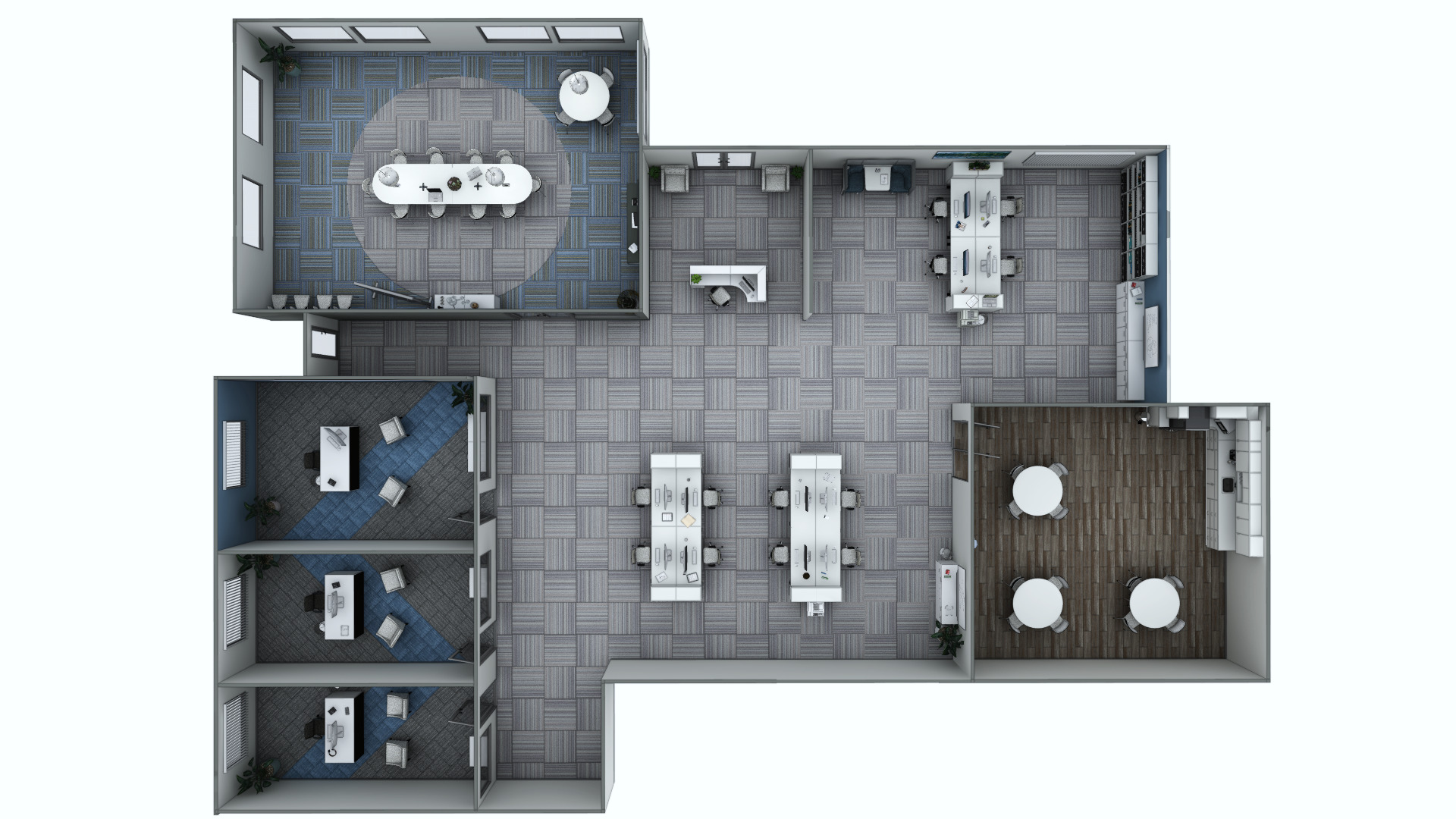 Smart technology can be used to create quotes and lists of products, but it can also be used to bring drawings to life with photo-realistic renderings, fly-though videos and 3D PDFs. Additional Extensions including an immersive video rendering tool like Twinmotion, or a Flooring Extension, which can be used to amplify impact and seal design deals. And when a project concept is approved, CET integrates with existing tools such as ERP and CRM to generate installation drawings and other documents to simplify the order process.
Digital tools also include social media. Interior designers find inspiration from apps like Pinterest and Instagram, collecting images and ideas that they might use on their next project. Other specialized websites like Houzz, Adobe Creative Suite and industry publications are used as well.
Business tools
Interior design firms are businesses too, so it should come as no surprise that the toolbox includes some items designed to help companies streamline operations and boost business.
Again, social media plays an important role for designers and the same apps such as Pinterest and Instagram are not only used for inspiration, but they are also used by commercial interior designers to promote their own businesses and projects.
Events are also important. Shows like NeoCon, Salone del Mobile, Orgatec and others held around the world help interior designers discover new products and the latest thinking in office design.
Education is an important tool for interior designers, too. Both of the industry's largest organizations—The International Interior Designer Association (IIDA) and American Society of Interior Design (ASID)—require 10 hours of Continuing Education (1.0 CEUs) every two years to retain membership while state interior design licensing boards can require even more education.
The tool set of a commercial interior design professional informs the clarity of their voice, artistry and efficacy as a communicator.
From physical tools to digital tools to business tools, interior designers have a wide breadth of helpful items at their disposal designed to make their jobs easier and ultimately, create better spaces that help people work, learn and heal.

Looking for intuitive and smart space planning and drawing tools?
Subscribe to the Configura Blog to get notified whenever we post something new: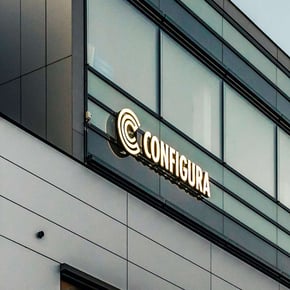 Configura
Founded in 1990, Configura Sverige AB creates software solutions that help businesses and people around the globe design spaces and sell configurable products in the commercial interiors, material handling and kitchen and bath industries. Configura's software products include CET Commercial Interiors, CET Material Handling, CET Kitchen & Bath, Design Studio, Stage and Spec. Configura also has a growing user community of thousands of designers, salespeople, dealerships and manufacturers around the globe that use Configura's products. Headquartered in Linköping, Sweden, Configura has grown to seven offices with commercial operations in Grand Rapids, Michigan, United States; Cincinnati, Ohio, United States; Kuala Lumpur, Malaysia; Shenzhen, China; Tokyo, Japan; and Berlin, Germany. Configura is privately owned with 300 employees worldwide and annual sales of more than $25 million USD.