How and why traditional kitchen and bath products are being repurposed for multiple uses within the home.
The kitchen and bath areas are staples in any home. So, too, are living and sleeping spaces. Trending now, and likely taking on a more prominent role in space planning and design in the future, is the repurposing of traditional kitchen and bath products for use in different areas of the house. The kitchen is becoming more than just the kitchen.
Total Home Products
To create a "total home" product line, manufacturers are offering products with enhanced configuration. Interior designers and space planners of kitchen and bath spaces can source and repurpose one product—rather than source multiple products—to outfit a whole house.
Think of it this way: instead of sourcing a kitchen cabinet, bathroom vanity base, entryway wardrobe closet and built-in television stand using different products or manufacturers, designers can simply stretch the dimensions of the original kitchen cabinet to fit the other spaces.
The benefits are twofold:
Manufacturers are not required to build a new factory or production line.

Designers need only look at one manufacturer's product portfolio to outfit several spaces.
In the repurposing process, the same wood, screws and other base-hardware can be used—but the products' dimensions can be adjusted for nontraditional uses.
The total home trend is great for kitchen and bath manufacturers, as products are being looked at and used in other spaces throughout the home. When a designer plans for a product to appear in different ways, one manufacturer can fulfill that need throughout the design, production and installation processes.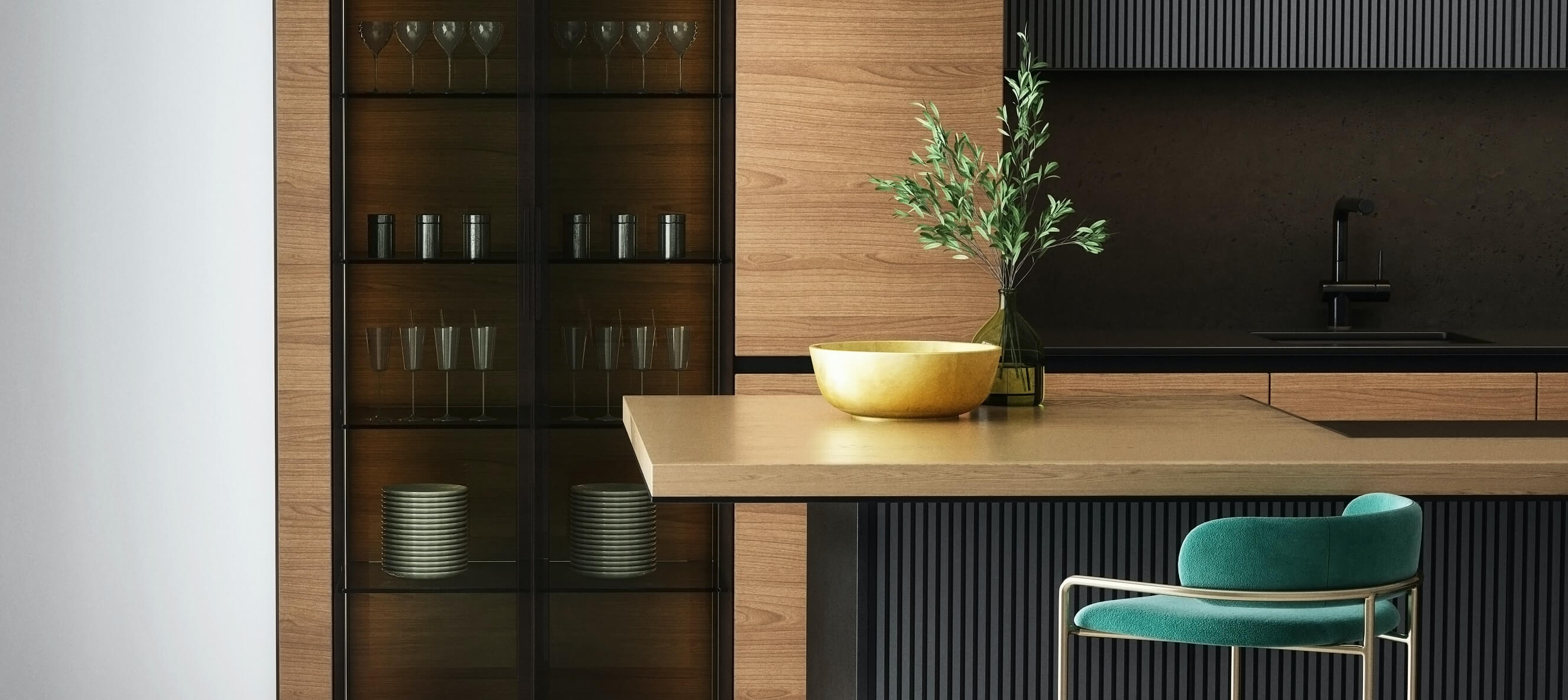 Additional Kitchen & Bath Manufacturing Trends
In addition to total home products, manufacturers in the kitchen and bath industry are also transitioning through several other global trends.
A significant rise in the investment in showrooms to support the sales experience for the end consumer. First impressions matter—and that applies to showrooms and dealerships.
A shift in a high-volume focus to focusing on the luxury segment. Create quality products built to last, rather than sheer quantity.

An increase in career opportunities as manufacturers of all sizes

seek to hire experienced salespeople

to meet volume. Kitchen and bath renovations are on the rise and that means expertise is at a premium.
CET Kitchen & Bath by Configura
Manufacturers of kitchen and bath products and accessories can reduce time spent on data management and errors, increase sales and enhance the customer experience with Configura's content lifecycle management, desktop and web-based tools.
When products and accessories are part of the CET ecosystem, designers have easy access to incorporate manufacturers' products into kitchen and bath designs. Manufacturers are welcome to schedule a demo to learn more.
Configura is a global leader in space planning and design. For manufacturers, CET offers one platform to manage and consume catalogue data.
Data collaboration available in Europe and the USA
CET, together with imos AG, can enhance design efficiency and fast-track the time to installation for the kitchen and bath and commercial interiors industries. This powerful partnership benefits both designers and manufacturing production.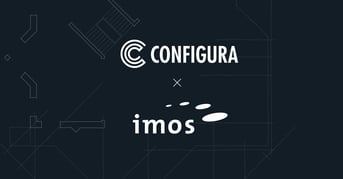 Where CET provides the ability to configure great spaces and finalize a bill of materials, the addition of imos iX supports the transition of data to the manufacturing process—offering consideration and calculation for all aspects of each product including design accessories like taps and washbasins or plumbing, electric and lighting options.
Configura's CET Kitchen & Bath can reduce time spent on data management and errors, increase sales and enhance the customer experience.
subscribe to our blog
Subscribe to the Configura Blog to get notified whenever we post something new: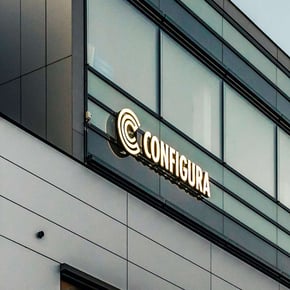 Configura
Founded in 1990, Configura Sverige AB creates software solutions that help businesses and people around the globe design spaces and sell configurable products in the commercial interiors, material handling and kitchen and bath industries. Configura's software products include CET Commercial Interiors, CET Material Handling, CET Kitchen & Bath, Design Studio and Stage. Configura also has a growing user community of thousands of designers, salespeople, dealerships and manufacturers around the globe that use Configura's products.

Headquartered in Linköping, Sweden, Configura has grown to seven offices with commercial operations in Grand Rapids, Michigan, United States; Cincinnati, Ohio, United States; Kuala Lumpur, Malaysia; Shenzhen, China; Tokyo, Japan; and Berlin, Germany. Configura is privately owned with over 250 employees worldwide and annual sales of more than $23 million USD.