The spaces within a home can greatly impact our mood and wellbeing. Designing for organization using smart storage and materials can support rest and relaxation—and honestly, who couldn't use a little more of both?
4 Ways to Incorporate Smart Storage for Stress-Free Everyday Organization
When life gets busy and we feel exhausted from the demands of a long day, we want our home to be an oasis where our stress and worry can fade away. But that's easier said than done for most people.
Clutter is the enemy of relaxation—especially for those of us who don't have systems in place for maintaining an organized and decluttered space. In fact, 54 percent of Americans are overwhelmed by the amount of clutter they have in their home and 78 percent have no idea what to do with all that extra stuff.
There are many benefits of a tidy and organized space. Psychology Today says those of us who declutter our living areas experience less stress and anxiety and can focus more. Tidy, organized spaces help people feel more energized and happier.
Bedrooms and bathrooms tend to be the main culprits of clutter in the home, as well as living rooms. It's easy for clothing, home health products, kids' toys and more to pile up when there isn't a proper place to put it all. With the help of intentional closet and storage design, bedrooms and other spaces within the home can be transformed into clutter-free (and stress-free!) spaces.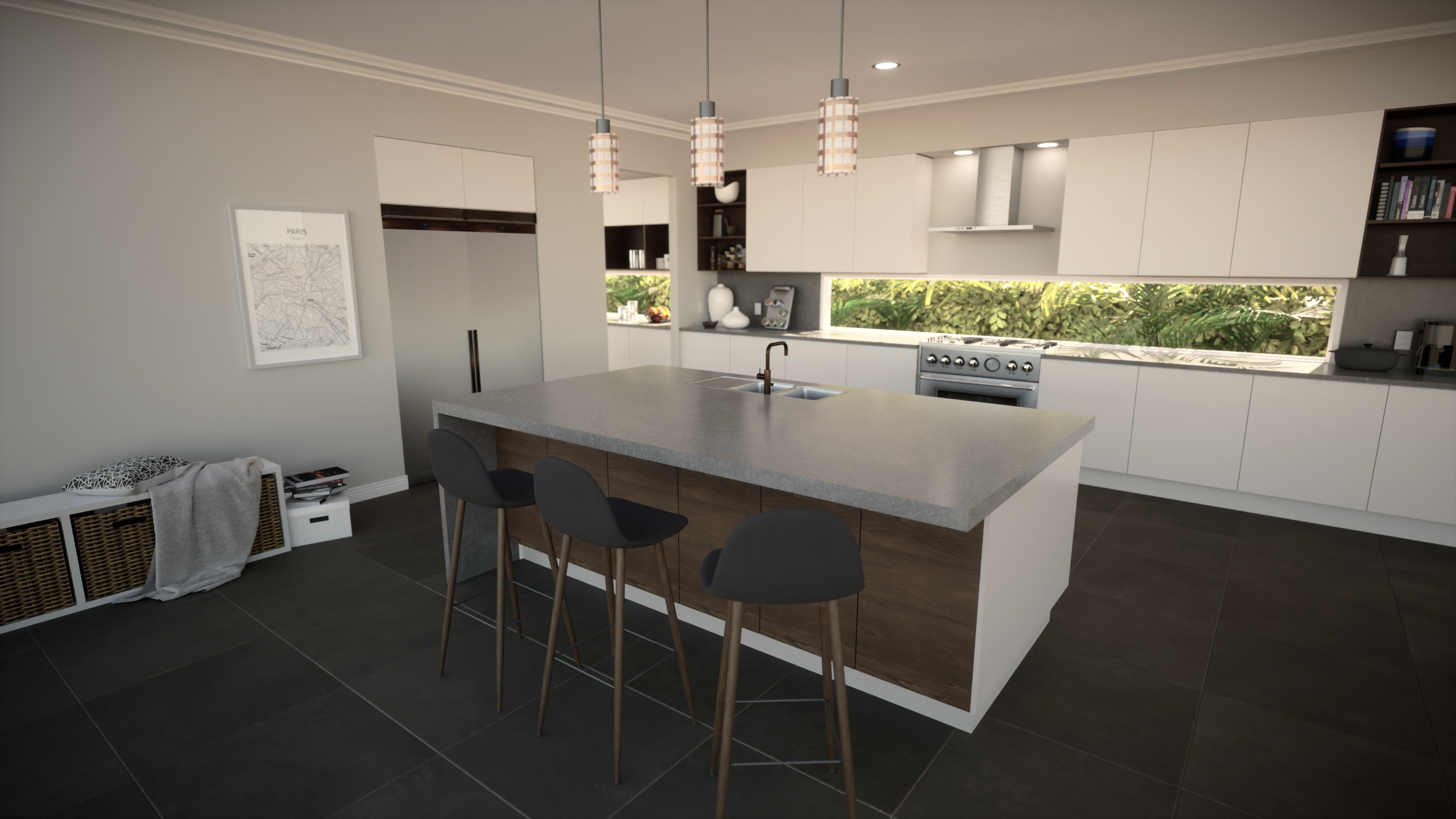 As you begin space planning for yourself or a client's bedroom or bathroom project, here are four ways to incorporate smart storage solutions for every day.
1. Design for daily life
Humans are creatures of habit. And we need environments that support our wellbeing and daily routines. However, when there isn't adequate storage or organization, it's really easy for spaces like bedrooms and bathrooms to go from clean and clutter-free to overwhelming and distracting.
When adding organization systems to a home, first think about function. Identify areas that often need tidying up and are easiest to reach—such as closest, surfaces, drawers and shelves—and add functional systems and practical storage that make it easy to prevent clutter.
For example, adding designated storage in a bedroom for clothes, footwear, outerwear and accessories can minimize chaos and give every item a dedicated space. This could mean incorporating larger walk-in closets and vertical storage in a bedroom or adding concealed storage to reduce the "visual" stress of daily messes.
2. Enhance spaces with connectivity
Nearly everything can be connected in the home—from lights to thermostats to TVs and more. Consider elevating closets and bedrooms by adding tech.
For example, install automated lighting or security features in a closet for valuable items like jewelry. You can also add a smart hub in the bedroom that makes it easy to control all the things within the space—including starting the day with energizing music, setting your alarm, dimming the lights to begin settling in for bed at 10 p.m. and so on.
3. Incorporate mood-boosting lighting
Speaking of lighting, ensuring the right balance of light throughout any home can impact wellbeing, happiness and productivity. And with today's smart technology, it's easy to incorporate smart lighting that supports the circadian rhythms we require to promote better routines and more restful sleep.
In addition to its wellness benefits, lighting can also make a space more inviting and exciting. Consider incorporating stylized task lighting into closets or use statement lighting in a common area to add a touch of visual interest to the space.
4. Keep aesthetics in mind
Storage isn't just about functionality. The look and feel of storage and organization matters, too. We tend to crave spaces that engage our senses, and we are often drawn to environments that are beautiful, warm and inviting.
As you're designing storage solutions within bedrooms or bathrooms, look for options that are not only practical but add warmth and organization to the space. This could mean adding vanities that also include storage in a bathroom or incorporating floating shelving on a bedroom wall.
Textures and finishes that promote relaxation such as natural wood or medium-lighter tones can make a big difference. Natural tones can help make an ultra-modern design feel less "sterilized" and help turn bedrooms and bathrooms into a relaxing oasis we're excited to return home to at the end of a long day.
Functionality and aesthetics matter in the design process—especially when we're talking about bedrooms and bathrooms. Creative storage solutions make for more inviting and relaxing spaces.
Looking for intuitive and smart space planning and drawing tools? Design organized spaces with CET Kitchen & Bath using one tool for total home success.
Subscribe to the Configura Blog to get notified whenever we post something new:
Cecilia Vu
Cecilia Vu joined Configura in 2022 as a Training Specialist-Kitchen & Bath expert. She has 12 years of interior design experience ranging from high-end residential to commercial architectural work and healthcare design. Cabinetry, and its many uses and functions, has been a passion for Cecilia throughout her diverse design career. When she isn't helping designers discover Configura's many capabilities, she enjoys spending time with her family (husband, daughter, and two dogs), fostering rescue dogs and relaxing with a good glass of wine.