As we adapt to the future of work, companies must strive to be intentional to align with people-centered spaces.
Since hybrid work has become the dominant model for many professions that have traditionally been set in brick-and-mortar offices, successful companies are emphasizing designs that meet the needs of all employees and workspace visitors, prioritizing a sense of belonging, safety and ingenuity.
Comfort for all employees
According to the Future Forum survey, employees who work in hybrid settings, with a blend of remote and in-office work, score better on work-life balance, productivity and work satisfaction.
Blending the comfort of home and office as well as the flexibility of when and where employees are allowed to work likely contributed to the findings in the survey. We know, too, that the pandemic has highlighted workplace design's significant role in retaining and attracting top talent.
People want to be comfortable and feel that their needs are being met.
So, how do you design for productivity, a sense of belonging and purpose for those using a shared workspace? When both intentional design and powerful space planning technologies are utilized, future work arrangements better meet the needs of your labor force.
Everyone who uses a space, from employees to customers to anyone who visits your workspace, should also be considered in the design process.

Flexible and accommodating layouts and furniture choices
Imagine a collaborative space where you can easily rearrange furniture with adjustable desks and screens and provide a sanitary environment with plenty of hand sanitizing options and room for people to spread out—overcoming people's concerns of disconnectedness and health safety. This is the way of the future and companies should take note.
An inclusive space allows for flexible, adaptable and accommodating room layouts and furniture choices.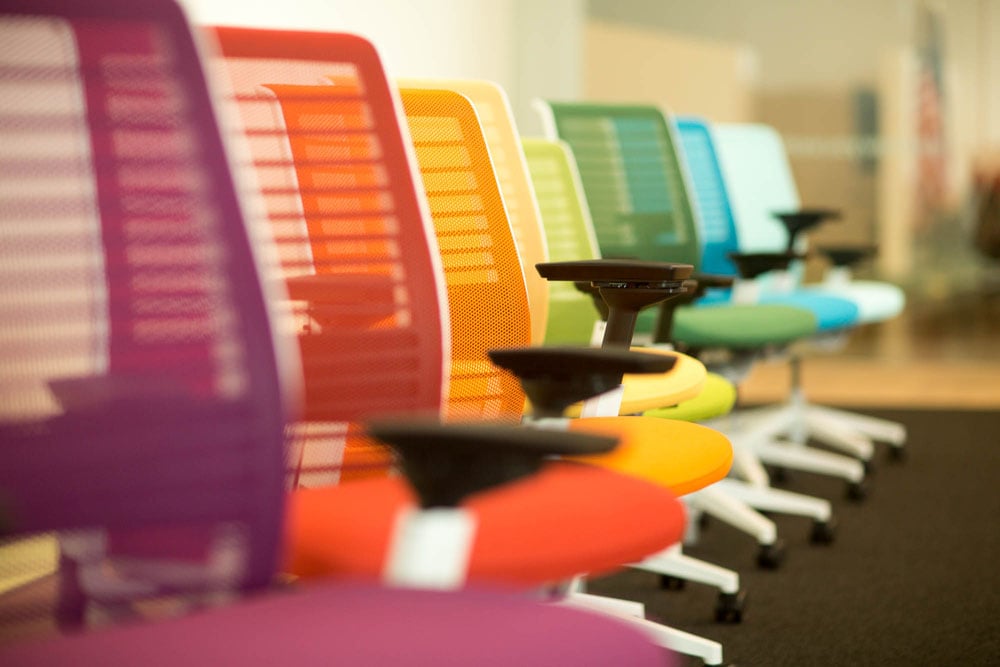 Intentionally designed spaces allow people to make a choice to adjust their office chairs to aid their needs in cases of scoliosis or other forms of discomfort, for example.
Future offices need to be designed as desirable second locations to collaborate and do work. If your organization's values include a people-centered approach, the office space should reflect those sentiments.
Enticing employees back to the office, whether full-time or in a hybrid scenario, is top-of-mind for most businesses in the aftermath of the global COVID-19 pandemic. The right office design for your people plays a major role in return to workplace planning.
Subscribe to the Configura Blog to get notified whenever we post something new: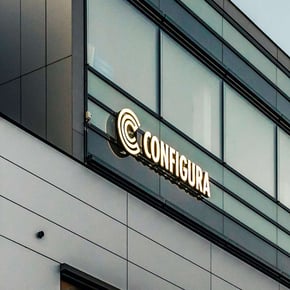 Configura
Founded in 1990, Configura Sverige AB creates software solutions that help businesses and people around the globe design spaces and sell configurable products in the commercial interiors, material handling and kitchen and bath industries. Configura's software products include CET Commercial Interiors, CET Material Handling, CET Kitchen & Bath, Design Studio, Stage and Spec. Configura also has a growing user community of thousands of designers, salespeople, dealerships and manufacturers around the globe that use Configura's products. Headquartered in Linköping, Sweden, Configura has grown to seven offices with commercial operations in Grand Rapids, Michigan, United States; Cincinnati, Ohio, United States; Kuala Lumpur, Malaysia; Shenzhen, China; Tokyo, Japan; and Berlin, Germany. Configura is privately owned with 300 employees worldwide and annual sales of more than $25 million USD.