Did you know you can design workspaces for collaboration, discovery, wellness and relaxation? It's true!
Enticing employees back to the office, whether full-time or in a hybrid scenario, is top-of-mind for most businesses in the aftermath of the global COVID-19 pandemic. The right office design for your people plays a major role in return to workplace planning.
r

eturn to workplace
Going back to on-site work may drive engagement and effectiveness for some employees while hindering it in others. But with the aid of designers, employers can develop strategies and spaces that account for the needs of their diverse workforces.
How do you design spaces that help make people feel inspired, connected and productive—and enticing enough to make the commute to the office regularly once again? Three words: design for options.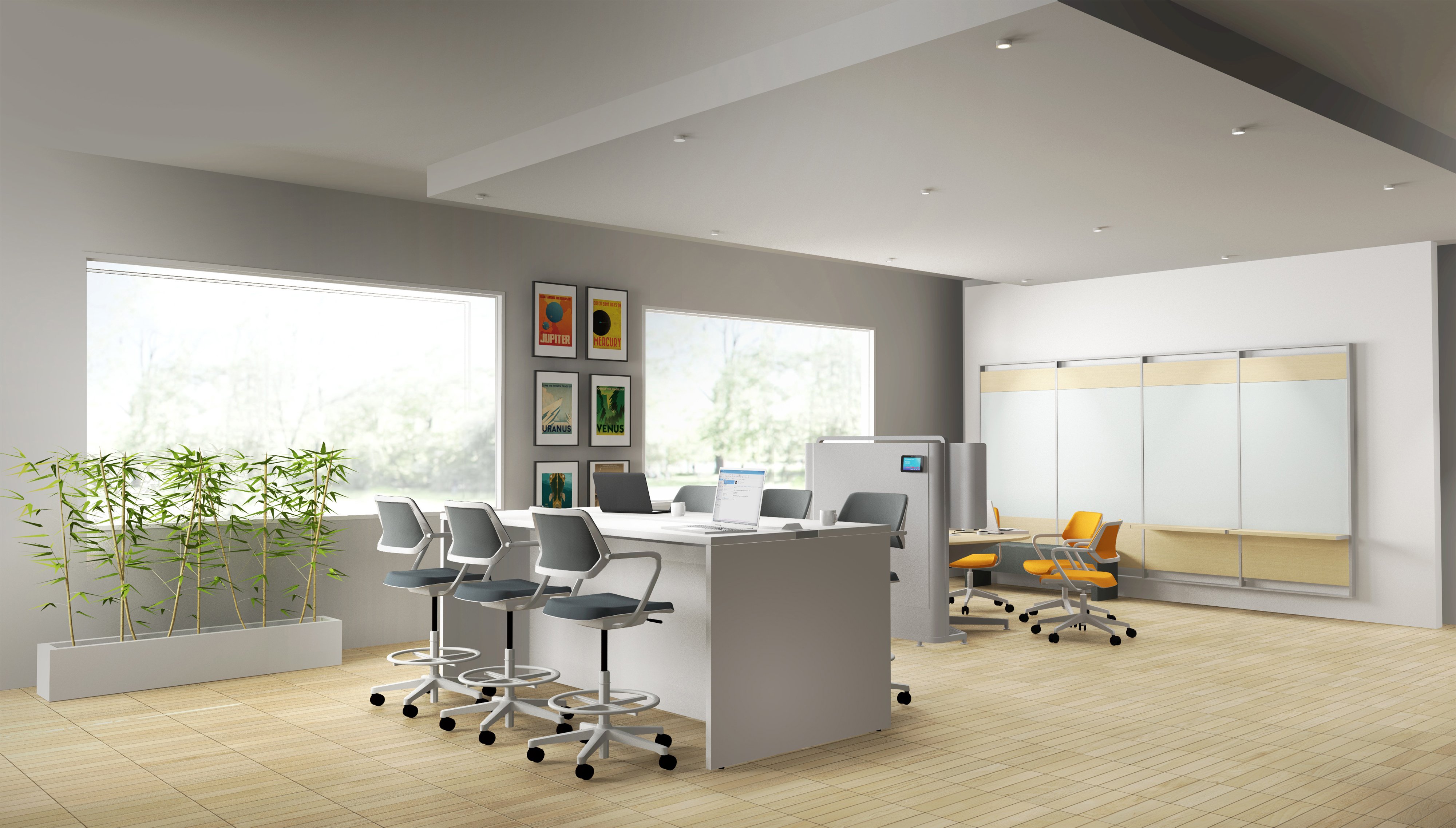 five workplace design trends
Leading commercial interior design trends show there are several key factors that help support wellbeing and employee satisfaction in the workplace. Sustainability, configurability and ample collaboration areas are leading space design planning. People want options. Here we zero in on five industry trends.
1 - Design the space for the people who use it—seek input from work teams about how they like to work both individually and collaboratively.
2 - Select furniture and accessories for comfort, durability and configurability—sit-to-stand desks, dual monitors and the like make a big difference.
3 - Provide additional options for people to relocate and move around the office throughout the day—a kitchenette, a comfortable couch or an outdoor patio can encourage people to reset their minds or have organic conversations with peers.
4 - Consider the power of natural light and biophilia (plants) placement—it enhances acoustics, supports air flow and increases concentration throughout the office.
5 - Combine natural with industrial or mechanical elements—even small renovations can have a big impact. The office should inspire and empower; invest in the space for your employees and watch productivity soar.
Now and in the future, the workplace—and all spaces—will have the greatest success when inclusive design processes are used. Inclusive design, or the process of making spaces usable by everyone, regardless of age, ability and circumstance, requires a high level of collaboration between designers and the people they are designing spaces for.
Outfitting the workplace for employee engagement, productivity and wellbeing is no small task. However, all the above can be accounted for with a level of ease when space planners and designers use the right design software.
the case for kimball
Founded in the 1950s with roots in musical instrument manufacturing, the goal of Kimball has always been to be more. For Kimball International, that meant creating an optimal user experience and shorter lead times.
Now a global commercial interiors furniture and accessories manufacturer, with a portfolio of brands including Kimball, National, Etc., Interwoven, Poppin, Kimbal Hospitality and D'style, the company continues to rely on nature's resources to create products with conservation, sustainability and sensitivity toward the environment.
In doing so, Kimball International has an Extension in CET Commercial Interiors for people who design workspaces. The Extension ensures space planners have access to up-do-date earth-conscious products and accessories as they design office spaces.
CET by Configura
CET is a platform of tools for companies in the commercial interior, material handling and kitchen and bath industries to create, publish and consume product data across multiple solutions. Doing so allows your company to streamline the sales and order process.
Using cloud-based and desktop tools, CET transforms the way spaces are designed by improving efficiencies, eliminating errors and reducing environmental waste.
Subscribe to the Configura Blog to get notified whenever we post something new: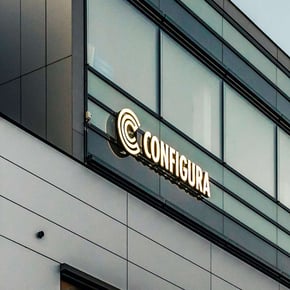 Configura
Founded in 1990, Configura Sverige AB creates software solutions that help businesses and people around the globe design spaces and sell configurable products in the commercial interiors, material handling and kitchen and bath industries. Configura's software products include CET Commercial Interiors, CET Material Handling, CET Kitchen & Bath, Design Studio and Stage. Configura also has a growing user community of thousands of designers, salespeople, dealerships and manufacturers around the globe that use Configura's products.

Headquartered in Linköping, Sweden, Configura has grown to seven offices with commercial operations in Grand Rapids, Michigan, United States; Cincinnati, Ohio, United States; Kuala Lumpur, Malaysia; Shenzhen, China; Tokyo, Japan; and Berlin, Germany. Configura is privately owned with over 250 employees worldwide and annual sales of more than $23 million USD.