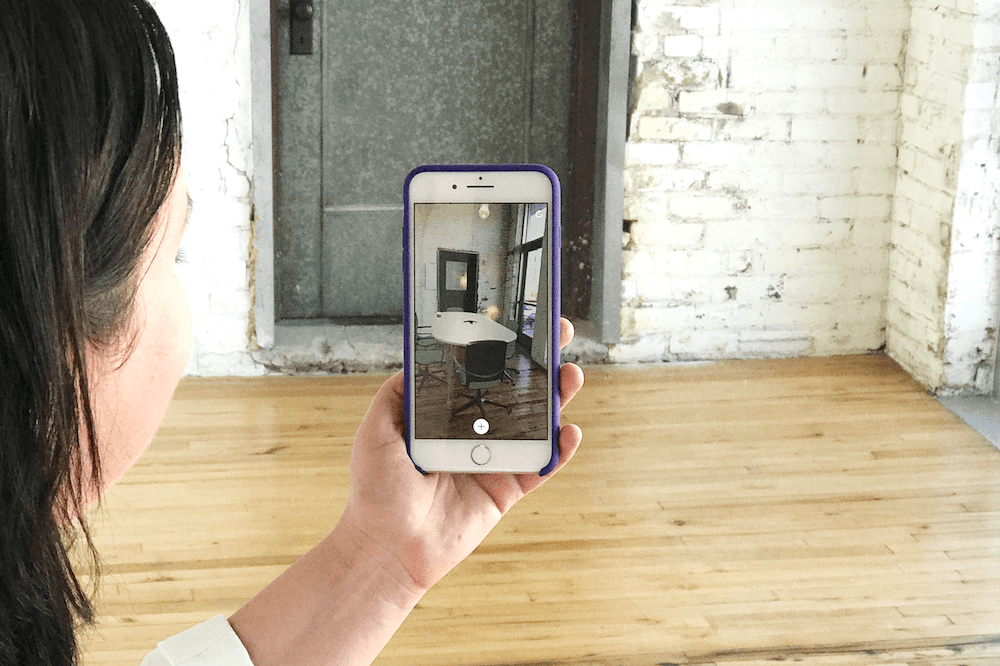 Configura announces new augmented reality CET Designer Extension
Configura, maker of CET Designer software, announces the release of InstantAR, an augmented reality (AR) CET Designer Extension created by Praxik.
Minneapolis-based Praxik offers mixed-reality solutions for businesses, including InstantAR, which allows CET Designer users to "project" their designs in a client's space using a phone or tablet.
Used by thousands of people globally, CET Designer helps manufacturers and their dealers by providing a single software solution for space planning and product ordering. The solution is used in a number of industries that manufacture configurable products; these industries include office furniture, kitchen and bath, material handling, industrial machinery and laboratory/healthcare. CET Designer is Configura's "core" Parametric Graphical Configuration (PGC)-based software platform.
The power of PGC in CET Designer, combined with the InstantAR Extension, allows users to see customized products and designs quickly while visually designing a space with one click, explains Praxik Co-Founder and Senior Vice President Aaron Bryden.
Companies like Praxik collaborate with Configura to create CET Designer Extensions. There are two types of Extensions: Product Extensions and Utility Extensions. A Product Extension is an addition to the program with functionality that incorporates all of the rules, parts and pricing of a given manufacturer's products. A Utility Extension is a functional improvement or add-on that enhances the user experience and design process. InstantAR is a Utility Extension.
The highly visual CET Designer software enables 2D and 3D design, photorealistic renderings, fly-thru videos, virtual reality experiences, instant bills of materials, installation documents and now, through the partnership with Praxik, augmented reality experiences.
With InstantAR, designers can show the spaces they create in CET Designer — live, using augmented reality on their smart phone — and get immediate feedback from their clients, says Praxik Vice President of UX and Marketing Anna Prisacari.
View a demo and experience it in person at NeoCon this June 11-13 in Configura's booth at The Merchandise Mart in Chicago.
CET Designer allows any drawing to be converted into an augmented reality experience, Configura Vice President of Business Development Peter Brandinger says. The technology that Praxik has created opens up huge possibilities for manufacturers and for the dealers and designers who specify their products. It's a whole new way to design and sell.
The InstantAR Extension is available starting Feb. 15 on Configura's Marketplace.
Newsroom
News archive