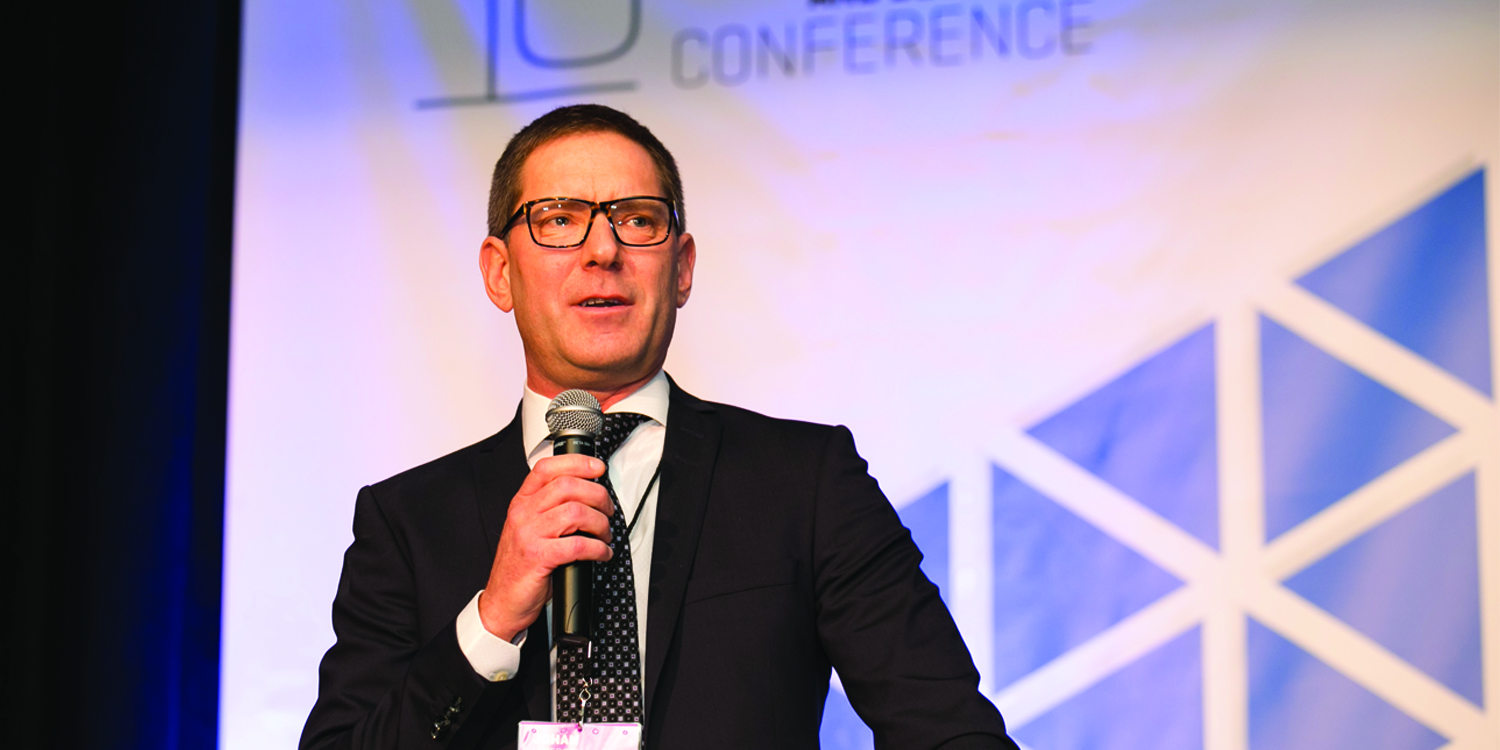 Configura announces details of 11th annual CET Designer User and Developer Conference
CET Designer User and Developer Conference Press Kit
Configura, maker of CET Designer software, announces the speakers and other details of the 11th annual CET Designer User and Developer Conference being held Oct. 17-18 at DeVos Place Convention Center in Grand Rapids, Michigan.
"This conference is all about giving our CET Designer community an opportunity to connect with one another, learn from one another and experts in the field, be inspired by the presentations and the individuals they meet, and impact the future of CET Designer," Configura Vice President of Global Customer Experience Tracy Lanning said.
Configura anticipates nearly 500 people – interior designers, dealer principals, software developers and representatives from leading global commercial furniture manufacturers – at the event that has become tradition in the CET Designer community.
Speakers and presentations
This year's conference features keynote speakers Karl Bertilsson of NCS Colour and Amanda Schneider of Contract Consulting Group.
"Both of these industry experts will be sure to inspire our attendees to continue to shape the future of the workplace," Lanning said.
As a color expert, Karl Bertilsson has worked with color for the past 18 years. He's helped global corporations, universities and creative studios in over 80 countries with their color strategies as creative director of NCS Colour.
At the user conference, Bertilsson will present on Colour & Colour Trends in which he'll talk about the importance of color management in design and how to work with its challenges.
Joining Bertilsson as a leading speaker at the conference will be Amanda Schneider, LEED AP, founder of Contract Consulting Group. Schneider will speak on the rise of the dealer-designer, how the world of contract interiors is changing and how traditional roles within the industry are shifting
Other speakers, presenters and workshop leaders include Michael Beall, Tamara Campbell, Emily Cooper, John Czarnecki, Kaitlin Davis, Steven Dunn, Chantel Fitzgerald, Christopher Fleck, Erica Hamlett, Janis Jarvis, Morgan Kaelin, Lorna Marcuzzo, Ashley Meiring, Melissa Morgan, Anna Priscari, James Redden, Calle Skidmore, Cate Sword, Austin Taylor, Alexandra Tseffos, Kaylie Tucker, Antonio Zegunis, Terese Acou, Jack Brick, Nicklas Dagersten, Hanna Fägersjö, Kelsey Haldane, Eric Hinkle, Danielle Hirka, Paul Jones, Curtis Kuipers, Colin Kopka, Staffan Linderoth, Johan Lyreborn, Poh Guan Ng and Pontus Wallberg.
Breakout sessions at the conference include Bumps in the Road; Creating a Selling Experience; Wait, You Created that in CET Designer?; Reconfiguration Tool; CET Designer 101; Ready, Set, Go!; CET Designer from Start to Finish; VR/AR; Pro Tips on Renderings and 360s and Pro Tips for Creating Presentations.
"A lot of these sessions are being led by our own power users – who else is better to inspire and teach our attendees to use CET Designer in a new manner than those who are using it every day?" Lanning said.
A number of these sessions are approved for Continuing Education Units by the Interior Design Continuing Education Council (IDCEC).
Developer conference
Held in conjunction with the CET Designer User Conference, Configura will also host a developer conference for the fourth year in a row.
The CET Developer Conference is an opportunity to meet and share experiences with other CET (Configura Extension Technology) developers, explore the CET Developer community and learn about new topics and standards for programming. It's also an opportunity for users of the software and developers to connect and discuss the future of CET Designer
Registration and costs
The cost for both the user and developer conference is $675 per person, with limited spots remaining. People with questions are welcome to contact Configura at 866-922-2200 or send an email to info@configura.com. Register and learn more at https://www.configura.com/userconference.
Free subscription to CET Designer
Configura is offering a free, one-year new subscription to CET Designer for each dealer that sends a user to the conference, a value of $1,075. (Extensions not included, offer applies to additional, new subscriptions only, not renewals. Limit of one free subscription per dealership.)
CET Designer Awards
Held in conjunction with the conference are the 2018 CET Designer Awards, with such categories as Renderings, 360 Panoramas, Videos and Success Stories. Finalists for each category already have been chosen and voting is open to all until Oct. 5 to select winners. Winners will be announced during the Wednesday cocktail event at the conference. CET Designer users can visit https://www.configura.com/awards to vote for their favorite in each category.
Sponsors
The 11th annual CET Designer User and Developer Conference is sponsored by Diamond sponsors Bellow Press and Open Systems Technologies; Gold sponsors Contract Consulting Group, Herman Miller, HIDevolution, Indeal, OfficeInsight, OFS, Project Matrix and Steelcase; Silver sponsors Chief, interiors+sources and National; and Bronze sponsors Natural Colour Systems, Platinum Edge Solutions, RSC, Solomon Coyle and IIDA.
Newsroom
News archive