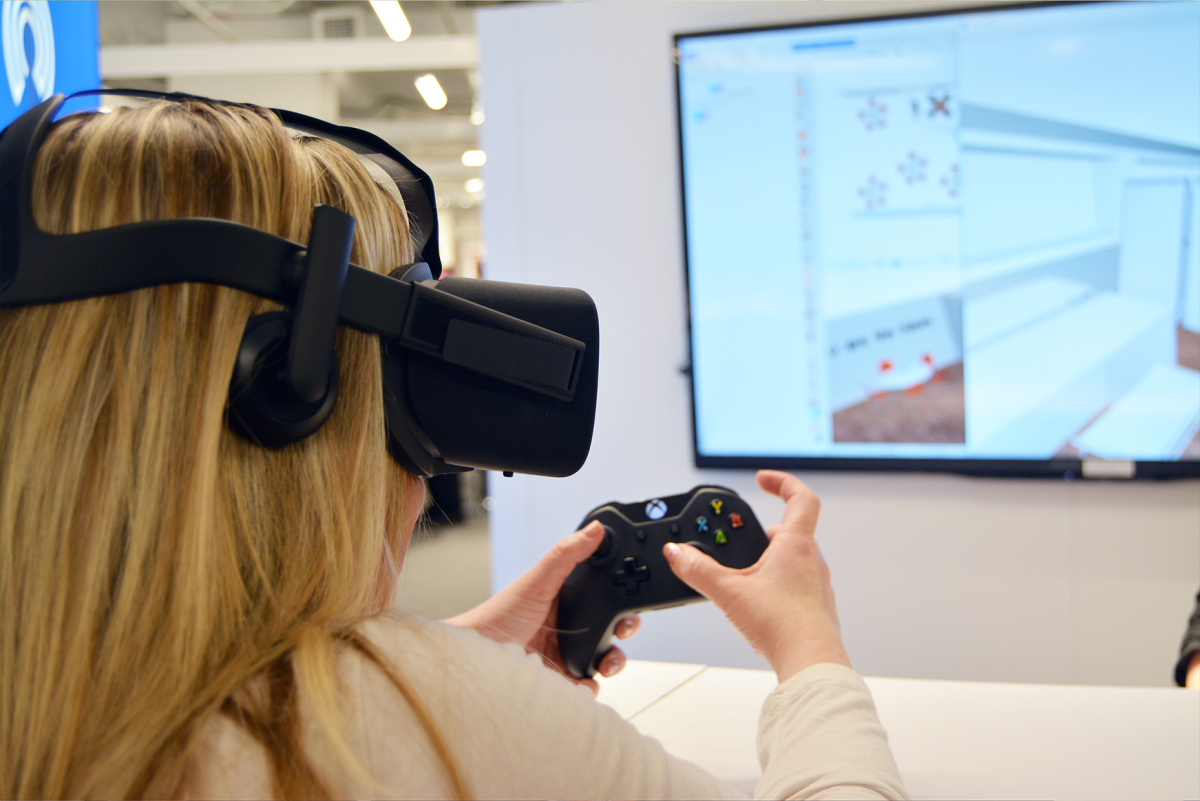 NeoCon 2017 Product Profile
Configura offers NeoCon preview, announces enhancements to CET Designer
New: Ability to create 360-degree movies
GRAND RAPIDS, MICH., USA—April 11, 2017—Configura, maker of CET Designer software, announces enhancements and new functionalities with the release of CET Designer 8.0, unveiling this spring and showing at NeoCon:
The ability to create 360-degree movies. With the release of 8.0, the CET Designer Movie Studio Extension will enable users to create and render 360-degree, panoramic videos – offering an incredibly expansive view of a designed space.
Enhancements to Configura's Virtual Viewer VR Extension. Support for HTC Vive headsets launches with CET Designer 8.0; meanwhile, Oculus Rift headsets already are supported by the Virtual Viewer VR Extension. Plus, Configura's recent collaboration with Yulio "democratizes" VR through the use of inexpensive 3D headsets such as Google Cardboard. Configura's Virtual Viewer VR Extension along with a VR headset offers an immersive, virtual reality experience of a designed space. This year at NeoCon, Configura will demo these VR technologies and be giving away Yulio-supported Google Cardboard 3D headsets.
Additional enhancements coming with CET Designer 8.0:

Improvements making it easier than ever to produce photorealistic renderings and 360-degree panoramic renderings
Enhanced collaboration possibilities for large drawings where different users can work on separate parts of the same drawing and see each other's work
The ability to do "custom shape tagging" – a popular request made by CET Designer users
Added support to the CET Designer "Edit Graphics" (Meshes) tool for mirroring parts and whole objects o Updates to the Stairs Extension – expanded styles, materials and abilities to attach staircases and adjust railings
A new "omni" light source added to the Lights Extension
More kitchen accessories o More home accessories
Configura will demo CET Designer 8.0 at NeoCon 2017 in space 7-5129 at The Merchandise Mart in Chicago.
Newsroom
News archive