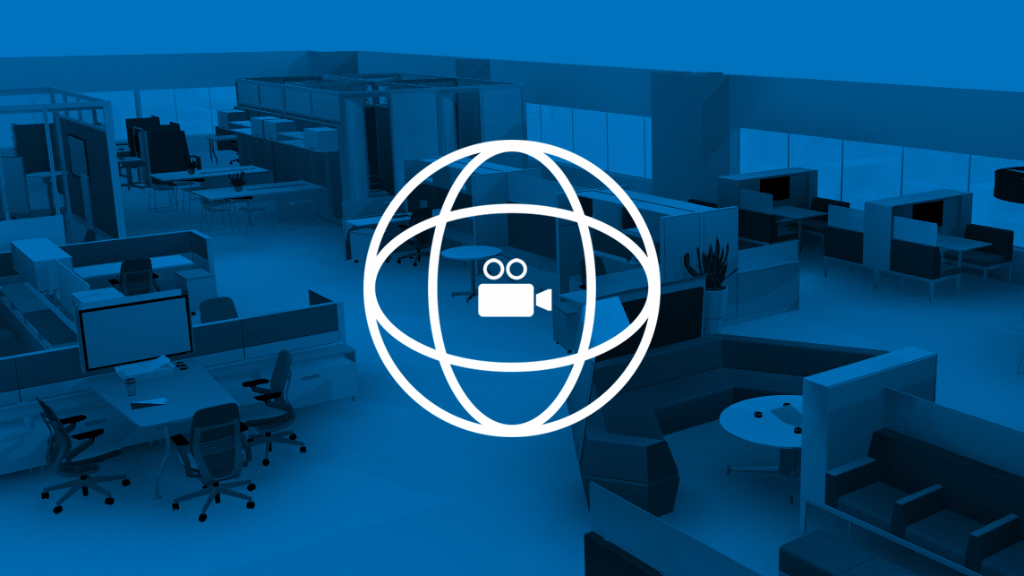 Configura heads to NeoCon with 360-degree video technology
CET Designer 8.0 lets designers create 360-degree walk-thru videos. Experience the technology at NeoCon 2017 in Configura's space, 7-5129.
NeoCon Press Kit
https://goo.gl/QAfKdy
GRAND RAPIDS, MICH., USA—June 1, 2017—Configura, maker of CET Designer software, heads to NeoCon 2017 this June 12-14 at The Merchandise Mart in Chicago ready to exhibit 360-degree walk-thru videos for its space-planning solution, CET Designer.
CET Designer 8.0 includes the new technology.
Configura recently announced the release of CET Designer 8.0, which includes the ability to create 360-degree walk-thru videos. Also with CET Designer 8.0 are enhancements to Configura's Virtual Viewer VR Extension. The VR Extension along with a VR headset (such as HTC Vive or Oculus Rift) offers an immersive, virtual reality experience of a designed space. Support for HTC Vive headsets launched with CET Designer 8.0 and will be demo'ed by Configura at NeoCon. Oculus Rift headsets already are supported by the Virtual Viewer VR Extension.
"Democratized" VR and Google Cardboard headsets giveaway plus Yulio drawing.
Meanwhile, Configura's recent collaboration with Yulio "democratizes" VR through the use of inexpensive 3D headsets such as Google Cardboard. Configura will demo the Yulio technology and be giving away Yulio-supported Google Cardboard 3D headsets at NeoCon. Visitors to Configura's booth also can enter a special Yulio-sponsored drawing for a Samsung Gear VR headset and a yearlong Yulio subscription.
Speaker reveal for Configura's 10th annual CET Designer User Conference
On Monday, June 12, at 3 p.m., Configura will welcome to its NeoCon booth a special guest – the keynote speaker for the 10th annual CET Designer User Conference (the conference is Nov. 8-9 in Las Vegas). NeoCon attendees are invited to attend this special announcement and meet the speaker – a leader in the international design community.
During NeoCon, Configura will open up "early bird" registration for discounted pricing to the user conference. Users also will have the chance to win a free registration to the user conference, a $475 value. The winning name will be drawn Wednesday, June 14, at 11 a.m. in Configura's NeoCon booth. (Entrants need not be present to win. Some restrictions apply.)
Global manufacturers, thousands of users.
CET Designer is used by thousands of designers, specifiers and salespersons around the world. Global office furniture manufacturers and suppliers that have invested in CET Designer Extensions for their companies and dealerships include AJ, Allsteel, Aurora Storage Products, Bisley, Carvajal Espacios, ChargeSpot, Chief, Connectrac, Dekko, Euro Chair, Haworth, Herman Miller, HON, Inscape, iTab, KI, Kimball Office, Maars Living Walls, Midmark, National, OFS Brands, Oi Furniture, Solinoff, Spacefile, Steelcase, Sunon, Teknion and Tranquil Systems International. Several of these manufacturers will be demo'ing their CET Designer Extensions at NeoCon.
Configura will demo CET Designer 8.0 and related technologies at NeoCon 2017 in space 7-5129 at The Merchandise Mart in Chicago.
Newsroom
News archive