TRADE SHOW 20-23 MAR 2023 | CHICAGO, IL
We're exhibiting at PROMAT 2023
Visit us at booth #S2588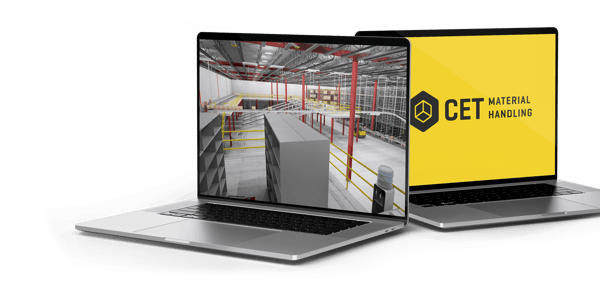 MATERIAL HANDLING INDUSTRY
Intelligent Software for Warehouse Design
Our CET Material Handling software provides one tool for the entire sales and design process, helping you spend less time on drawing solutions and revisions. You can easily lay out and visualize an entire warehouse design plus simultaneously receive automatic calculations and bills of material. CET Material Handling automates many common tasks in warehouse design, reducing errors to save users time and money.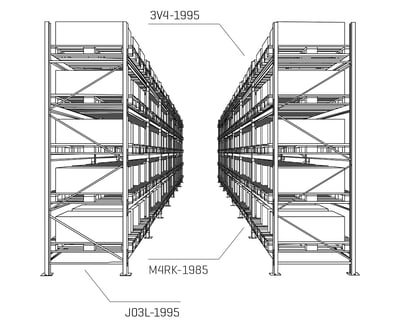 NEW EXTENSION
Essential Pallet Racking
Developed for 3PLs, integrators, smaller manufacturers and warehouse managers who sell pallet racking, Essential Pallet Racking offers ease in designing spaces with specifications in mind:
Salespeople and engineers alike can now easily lay out a storage space using visual components and built-in calculations
The intuitiveness greatly accelerates the design process, and the program allows users to export product counts and schematics for accurate pricing, specification and ordering
The 3D component of CET offers realistic photo-like renderings that allows designers and decision-makers to visualize spaces
ALL IN ONE
WITH CET YOU CAN:
LAY OUT
Create accurate large-scale projects and collaborate with others in the same drawing.
Simply click, snap and stretch 2D and 3D symbols that look and behave like actual products.
SPECIFY
Using real products and parameters, eliminate errors and automatically generate quotes, bill of materials, list of products and more.
PRESENT
Design
live
with customers and easily bring drawings to life with photo-realistic renderings, fly-through videos, 3D PDFs and so much more!
ORDER
Integrate with existing
tools such as
ERP and CRM
. Easily
generate installation drawings, bill of materials and other documents to simplify the order process.
COME SAY HI
SCHEDULE A DEMO
See for yourself the accurate space planning and immediate visualization of our new Essential Pallet Racking Extension.

Juan Sanchez, Business Development Manager